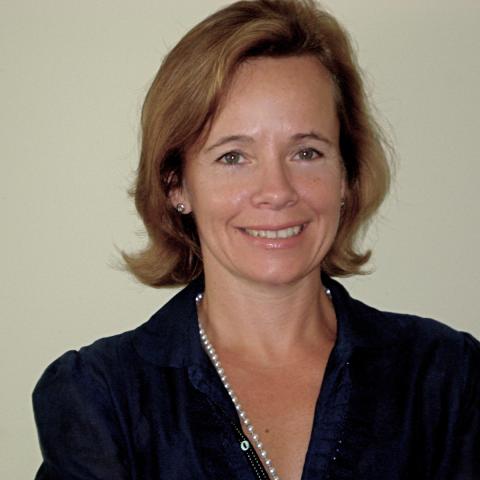 Susanne Courtney is the kind of woman you pray to be seated next to on a long-haul flight. 
Smart, charming, peripatetic, fluently bilingual in French and English and with a dossier that includes — but is not limited to — work with the Canadian Foreign Service with postings in Paris and Abidjan, Côte d'Ivoire and founding and operating a major PR company (the Courtney Rainey Group), Courtney is the kind of person who could tell riveting real-life stories for 10 hours straight. 
But by far her best story is being written right now in Africa. As the new executive director for the Canadian operation of AMREF – a non-governmental organization (NGO) with a mission of ensuring access to good health for the most vulnerable and marginalized in Africa – Courtney is bringing her tremendous global experience, business skills, public relations and advocacy expertise to bear in a way that will leverage maximum good.
As she tells it, Courtney vowed that by age 50 (she reached it last December) she wanted to find herself doing something really meaningful. And while there is no doubt she could be deeply ensconced in a cushy government job or even cushier private sector job, you get the sense she wouldn't swap spending 15 percent of her time on the ground in Africa and the rest working on its behalf from her downtown Toronto office for anything.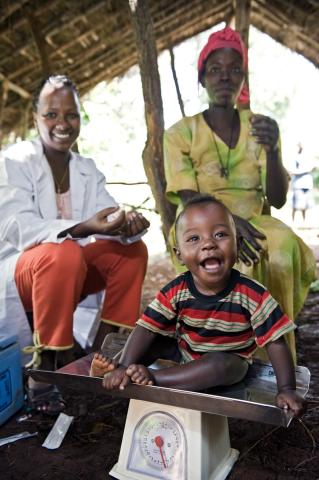 In a wide-ranging interview, Courtney talked with Samaritanmag.com about her new role with the 53-year-old AMREF (an acronym for African Medical & Research Foundation and the only international African NGO of its kind), her lifelong passion for the continent and why Canadians ought to be proud of our reputation worldwide. 
Q: Of all your various skills, which has served you the best in this role?
A: All of them. I think I have a unique skill set and AMREF is unique and it happens to be a good mix. AMREF is really good at what it does and the team here in Canada is very strong. Plus AMREF internationally is changing.  We have a new director general who comes from the W.H.O. [World Health Organization] who is a very powerful woman (Ethiopian national Dr Teguest Guerma) and AMREF Canada needs to evolve and be in step with what we're doing globally. So the timing was right. I think my being here is just one of those serendipitous things.
There is a great team here and there exists the opportunity for us to really build our profile across the country and in Ottawa in particular and we've got some strong leaders in areas like maternal and child health, which has been a priority focus for AMREF across African since 2007. It's also great timing because apparently the PMO is quite interested in the knowledge that we have.
Q: The charitable landscape is a busy place – there are a lot of organizations doing very good work but competing for finite resources and attention. How do you make your organization stand apart?
A: It's not a zero sum game. So a dollar that goes to Save the Children is not a dollar that doesn't go to AMREF. People who care about the work we do are interested in development and will support us and may well support several other organizations as well as NGOs operating in Canada. Where we are unique is, we are actually African.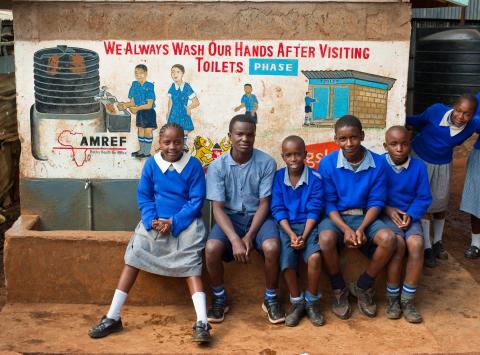 Our headquarters are in Nairobi, so we are Africans that are leading change in health development for Africans. And we have been in Africa since 1957, and doing very unique work from a very basic level right up to writing and coordinating policy guidelines across countries on diagnostic and laboratory testing for HIV/Aids, TB, malaria. So we have a spectrum of knowledge experience in Africa with African people designing and implementing these programs that very few international NGOs have. In fact, I believe that we are the only one that is actually African. 
Q: Can you give me an example of something – anything – that just makes your blood boil?
A: Probably the vulnerability of women in Africa and the need to really underscore that for a community to be healthy, its women must be healthy. There is so much work to be done. I can't say that anything really makes my blood boil, but I find it upsetting to see people focus on what seem to be really simplistic solutions – send us money and we'll build a school. Send us $25 and we'll build a well. It's not the well that makes the difference. It's educating the community on maintaining safe water and using that clean water for basic hygiene and preventing disease and using that as the foundation for building a healthier community. One model doesn't suit every village and change takes a lot of time.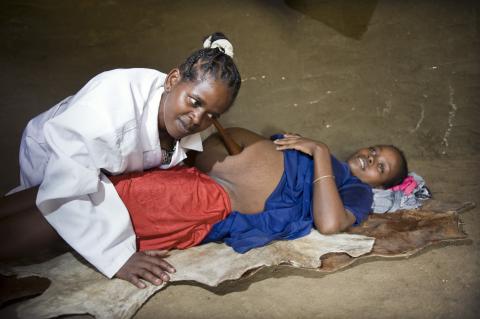 Q: If you found yourself seated next to [Canadian Prime Minister] Stephen Harper on an airplane, what would you talk to him about?
A: Maternal and child health in Africa, how to invest those dollars in what we're doing, how to measure the impact of those dollars and why Canada is in a unique position around the world to be respected when we go into a lot of countries because we're a bit like the Netherlands and Sweden – we're not seen as a big brutal force. We go in quietly and work with the right people to get things done. 
adidas Yeezy Boost 350