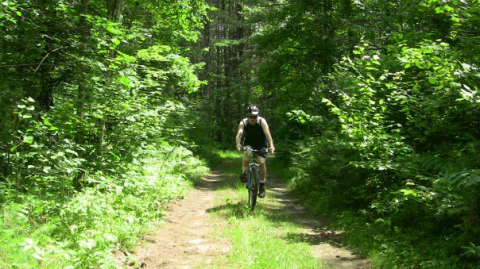 Ottawa-based electro-pop quintet Fevers, particularly its frontman Colin MacDougall, doesn't believe the world is too big to tackle and change. The environment is his top priority. The band supports The Otesha Project, a national youth-led charitable organization that teaches Canadians about sustainability and environmentally sound lifestyle choices through experiential learning, theatre and cycling tours.
Otesha Project volunteers are transformed into a mobile community, travelling to rural Canadian towns by bicycle — as many as 1500 kilometres — and stopping to perform one of the "Otesha Plays" at schools and community centres. The organization's website describes the plays as a "humorous take on big issues, provoking the audience to examine their own role in the worlds' ecological and social systems."
MacDougall learned about Otesha when he worked for the Ottawa-based fair trade chocolate company Camino and was quick to include his bandmates, bassist Jim Hopkins, keyboardist-guitarist Martin Charbonneau, drummer Mike Stauffer and singer-keyboardist Sarah Bradley.
"The Otesha Project would use Camino chocolate for fundraising," MacDougall tells Samaritanmag. "That's how I met them and learned about the work they did. I was impressed and inspired. I decided that they would be my charity of choice from then on in. I try to talk up Otesha to anyone I know, and Fevers was an easy group to convince how incredible the organization is."
It's the perfect organization for MacDougall who is deeply concerned about the way human beings are treating our planet.
"To talk about any trade-off between the economy vs. the environment is — with apologies for the language — complete bullshit," he says frankly.
"It's like saying we have to focus on patching the walls when the house is crumbling. So, yeah, while there are numerous issues that we all face, and with nothing but praise to anyone who dedicates themselves to fighting for social justice, equality, democracy in the workplace, or to writing catchy tunes, I do believe it ultimately is going to boil down to climate change, acidification of the oceans, loss of species, and all of the other wild and wacky things we are doing to the planet."
The members of Fevers are avid cyclists, conscientious consumers, and try to do their part in helping to create a more sustainable world, and recognize that the inability to make a huge change — MacDougall jokingly equated the size of his monthly financial contributions to Otesha to Fevers' current SOCAN royalty cheques — doesn't mean that it isn't worth trying. "Something I like to say is 'Pick your battles, but battle something,'" he says.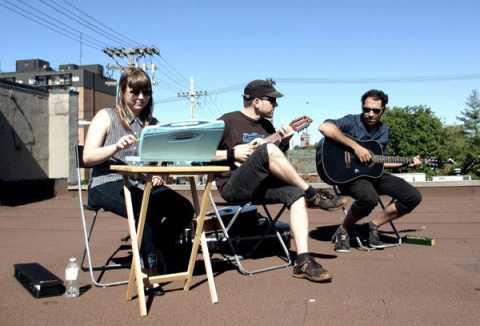 "We all do a bunch of crap in our lives that someone could look at and wag their finger saying 'Tsk! Tsk! Don't you know that you're damaging the air, the oceans, dolphins, children in the south, etcetera?' But just because you can't be perfect isn't an excuse to do nothing. Don't just throw your hands up in the air and use the complexity of a situation or solution as an excuse to be cynical and lazy. Pick something that you think is a greater cause worth fighting for and dedicate as much time to it as you can. And once you're there, promise not to wag your fingers at others."
And MacDougall believes that Otesha does just that.
"The most rewarding part of working with them is actually reading the stories of people who have gone on their tours or seen their plays performed. The power of what they do – reaching out to young people with a very clear, compelling, and fun message – cannot be understated. They really are helping create the kind of awareness that this world needs more of."
Nike Air Max 200