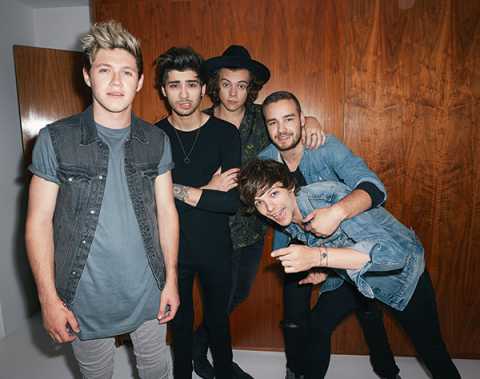 When #cutforzayn started trending on Twitter, following the departure of One Direction's Zayn Malik from the teen-adored British pop group last week, the UK mental health charity Mind issued a statement about self-harm and reminded fans they can phone for help. Fortunately phones did not ring off the hook.
A spokesperson tells Samaritanmag, she "contacted our infoline staff and we've actually only had one call about this in the last two days."
According to Mind's web site, its mandate is to "provide advice and support to empower anyone experiencing a mental health problem. We campaign to improve services, raise awareness and promote understanding. We won't give up until everyone experiencing a mental health problem gets support and respect."
Numerous British journalists reached out to Mind for comment when distraught fans posted about cutting themselves. "We made a conscious effort to focus on the risk of social media promoting self-harm in our statement, rather than commenting on Zayn leaving One Direction," the spokesperson said.
"We got lots of calls from journalists who were covering the story and while we didn't want to undermine Mind by commenting on something which isn't mental health related – i.e. people being upset that Zayn has left One Direction – we did feel it was important to address the very serious issue of self-harm and fans encouraging one another to self-harm on social media."
The official statement read: "Upsetting life events can spark feelings of distress or anxiety and it's important to seek help if you are going through a difficult time. While friends and family may be your first port of call, Mind's website has comprehensive information on depression, self-harm and other mental health problems, and the Samaritans provide a phone and email service.
"Used in a positive way, social media can play a useful role in a person's wider support network. However, it is vital to recognise the huge danger created by any site or social media trend that promotes self-harm. Self-harm is an incredibly serious problem and should never be trivialised. We urge those using Twitter or other social media sites at this time not to engage with posts that promote harmful behaviour, and to report any activity that causes them concern.
"Anyone worried about someone they know who may be self-harming should encourage them to seek support. For more information about self-harm call the Mind Infoline on 0300 123 3393 or see mind.org.uk."
冬メンズコーデの参考にしたい「ジーンズ」のスナップを厳選 , メンズファッションメディア