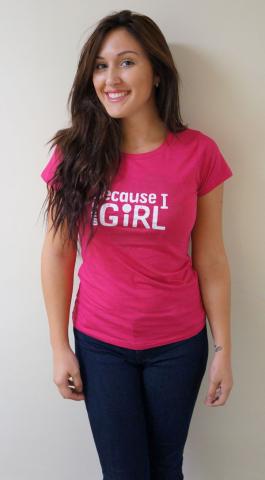 Toronto singer Alyssa Reid, whose new single "Satisfaction Guaranteed" is currently in the top 10 at Canadian pop radio, has lent her name to Kids Help Phone and is an ambassador for Because I Am A Girl, but since her 17-year-old cousin passed away from leukemia, she has been looking for a way to bring more attention to the blood cell cancer.
"I was online and I saw a post about a nine-year-old girl named Isabella [Mannella] who was just diagnosed with leukemia," Reid, 20, tells Samaritanmag. "She was looking for a stem cell donor so I reached out to her mom and we are in talks right now, thinking of things we can do, not only for Isabella but for other families that have a child or someone who is going through that right now and how we can raise awareness and try and make money for research.
"We're just working on that right now, but I guess one step at a time. My focus right now is just figuring out a way to put a big smile on Isabella's face."
Mannella family member Christina Petrovic told the CBC, "[Isabella] has a rare form of ALL (acute lymphoblastic leukemia) called precursor B and within that rare form a more rare form with a chromosomal abnormality that accounts for less than 1 per cent of the rarest forms of leukemia." The family is based in Mississauga, Ont. and The Canadian Blood Services' OneMatch Stem Cell and Bone Marrow Network has been helping to find a match for the little girl.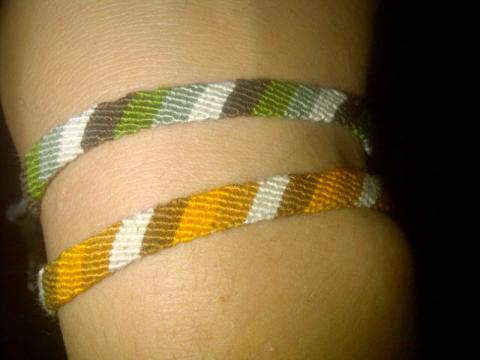 On Reid's forthcoming album, Time Bomb, due Feb. 11 on Wax Records, the singer — whose song "Alone Again" has sold a million copies worldwide, according to her record label — wrote "Radio Silence" originally about her cousin Gregory's passing and how she still feels his presence (the lyric later broadened). On her fall 2011 tour, she auctioned off five bracelets at each show for charity, the orange one for leukemia and the green one for lymphoma.
She remains an advocate for Kids Help Phone, which provides free 24/7 telephone and online counselling for ages 20 and under, and is an ambassador for Plan Canada's Because I Am A Girl campaign, supporting girls' rights in developing countries and helping to break the cycle of poverty.
"Those are two things that I've very focused on right now especially because we did [the Artists Against Bullying recording of Cyndi Lauper's) 'True Colors' with Kids Help Phone. That's a big thing for me, making sure that people know that there's someone out there that they can talk to always and they never have to feel like they have to bottle things up," says Reid.
"I'm also an ambassador for Because I Am A Girl and right now it's just through my music. I was very lucky to perform at the first Day of the Girl and to speak to a few press outlets on behalf of Because I Am A Girl." 
Air Jordan 1