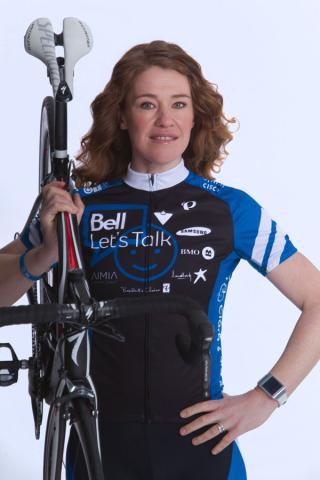 Mental health issues affect a large segment of the Canadian population and Bell Media is bringing them to people's attention and raising money to ease those burdened by them through its annual Bell Let's Talk program.
All day today, Bell will donate five cents to mental health initiatives for every: text message sent and mobile and long distance call made by a Bell or Bell Aliant customer. Non-Bell customers can also help, of course, because any Tweet using the hashtag #BellLetsTalk; and Facebook share of the Bell Let's Talk image also counts. 
Bell announced in 2010 that it would contribute $50 million to mental health-related initiatives over five years to support: workplace mental health; research; community care and access; and trying to remove the stigma from the illness by getting folks to engage in dialogue about it.
The Let's Talk campaign is the most visible aspect of Bell's program through a major advertising and public awareness blitz intended to bring as many Canadians as possible on board. More than 96 million texts and calls were made last year, resulting in a contribution of $4.8 million by Bell on top of its $50-million commitment.
Clara Hughes — who battled depression for years despite being the only Canadian Olympic athlete to capture multiple medals in both the Summer and Winter Games, for cycling and speedskating — returned this year as the primary spokesperson for Let's Talk. She's much more than a talking head with a winning smile, however.
Hughes will embark on "Clara's Big Ride for Bell Let's Talk" on March 14. She'll ride her bicycle 12,000 kilometres and make 95 community stops while visiting every Canadian province and territory in support of mental health before finishing on July 1 as part of Canada Day celebrations in Ottawa.
Hughes is joined this year by three other spokespeople: CTV National News correspondent and former Canada AM host Seamus O'Regan; composer and performer Stefie Shock; and actor-comedian Michel Mpambara. Shock and Mpambara are well known in Quebec and have faced mental health issues.
Juno Award-winning singer/songwriter Matt Good has been very forthcoming about his battle with mental illness over the years and posted this Tweet using #BellLetsTalk: "After an overdose of Ativan I willfully committed myself and began the first steps of both recognition and acceptance."
In addition to contributing to the cause through phone calls and text messages, Canadians are encouraged to discuss mental health with their friends and co-workers as well as through messages on social media. They're also invited to find out more information and see what others are saying on the Bell Let's Talk website. It's hoped that opening a national conversation will encourage people suffering from mental illness to be more open about it.
Mental illness affects people of all ages and from all walks of life. It can take many forms, including depression, anxiety and schizophrenia. Most individuals find ways to live with their illnesses, but how they're treated by others often proves to be more of a challenge than the illness itself. Stigma and discrimination are key barriers that stop people from seeking help, and it's estimated that about two-thirds of them are too afraid to seek the help they need.
Becoming more comfortable with talking about mental illness is a big step towards coping with it better and trying to eliminate it. Call, text and Tweet today to do your part.
Official Images // Nike Kobe 6 "Grinch" - Monticello , Sneaker News, Release Dates and Features