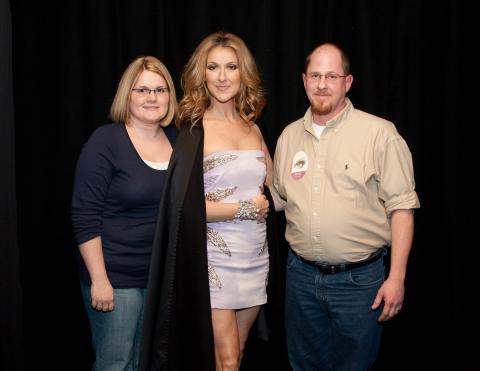 It's no secret that children born with special needs require extra care and attention. Depending on the type of disorder or disability, they can require anything from a few additional hours a day to round-the-clock supervision. In the most extreme examples, those who are bedridden or wheelchair-bound are completely reliant on one source to fulfill all their necessities: their parents.
So what about the parents? Who is taking care of them?
While researching his 2008 book, Alphabet Kids: From ADD to Zellweger Syndrome -- A Guide to Developmental, Neurobiological and Psychological Disorders for Parents and Professionals, Long Island, New York-based author Robbie Woliver pondered the same question:  were there any support services available for the exhausted and dedicated mothers and fathers tirelessly raising their special needs kids?
He discovered there were none, and had the brainstorm that became Your Day Away (www.yourdayaway.com).
The premise was simple: reward parents of special needs children with a respite of either a few hours or a day of personal pampering, with corporate organizations donating complimentary services from meals to massages, concert tickets to medical check-ups…to do something for those who rarely have time to themselves.
"One of the things we wanted to do was take parents and separate them from the kids, and also separate them from each other: So parents could enjoy individual days away," says Woliver.
Establishing Your Day Away with his wife Marilyn Lash and setting the initial day as November 16, 2008, Woliver knew he had stumbled onto a great idea. However, even he was shocked at how quickly it was embraced not only across North America, but around the world: within a few months, more than 50 chapters were launched, covering such unlikely locations as Hong Kong, Cairo, Israel and New Zealand.
He found many volunteers all too willing to arrange excursions and services for parents of special needs kids in their own locale.
"The first year, it was all over the world and every country had a different activity or different needs," says Woliver, a co-founder of alternative weekly The Long Island Press.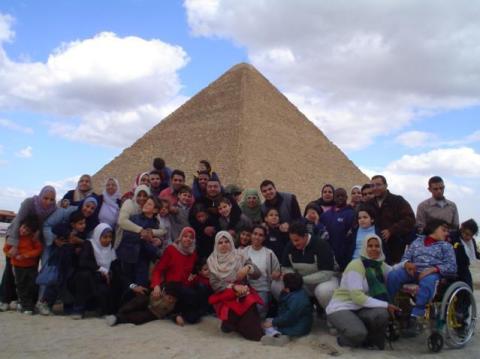 "In Namibia, for example, we had a doctor providing parents with free checkups for themselves, because they never have time to think about themselves, and afterwards they were all sent for massages. 
"In Egypt, parents were taken to a resort while the kids were taken on a trip to the pyramids. In Ireland, an eating and anorexia organization had a healthy meal and then massages, and different activities. We've really done just about everything."
Restaurants have offered free meals; hotels have donated free accommodation, and even celebrity superstars like Céline Dion, Elton John and Harry Connick Jr. have also pitched in, offering tickets to their concerts and backstage meet-and-greets.
"Our two biggest requests are extremes: people either want a spa and a high-class restaurant and a celebrity concert, or they want bowling and a movie," Woliver explains. "And bowling and a movie is really getting more and more popular, because they get used to not doing anything.
"A lot of these people have not been away with their spouses for years. One woman in California just asked, 'Can you get me two gallons of ice cream and lock me in a cheap motel by myself?'  It's what people need. These people just had no break."
Now in its third year, the dynamic of Your Day Away has changed, as Woliver and his team, which includes Marilyn, his daughter Emma, and Dean McCully, no longer earmark a specific day to help people.
"Basically, it started off as a day of respite for parents of children with special needs, any kind of special need," says Woliver. "But it has turned into a little more than that. We're now trying to help people every day. We'll try to get them services if they need services. For one couple we're talking to an organization to build a ramp in their house. It's kind of beyond our vision, but it's hard to say no. The stories are heart-wrenching."
Woliver says the service is open to any parent who supports a special needs child.
"There are single parents who spend all day negotiating with schools trying to get their kids' special Ed programs together," he explains. "Or they're constantly going to doctors and therapists. Some parents have kids who need feeding tubes. Some parents have severely disabled kids: There's one woman who has a full-grown adult son whom she has to lift out of his bed when he needs to be moved into his wheelchair.
"We've had single parents who have multiple kids with autism. It ranges from kids who have severe learning disabilities, and these things don't come singularly, they come in groups — these disorders — and they have to spend hours with therapies – occupational therapy, and then they bring them to physical therapy, bring them to horseback riding therapy, and then they study with them, play with them and then they have other kids to take care of. "
Although Your Day Away is a volunteer not-for-profit that Woliver estimates has helped over 700 single parents and couples, he is beginning to look at staging fundraisers and says he needs help due to the overwhelming demand that continues to increase as more and more parents of special needs children discover the service.
"We've been depending on service donations – restaurants providing free meals, spas providing spa services – but we're getting so many people that want these services that we're going to have to start paying for some of them," he explains.
"If we have 50 people in Chicago who want the same thing on one night or one particular weekend, it's hard to hit up these purveyors without paying some portion of what they usually charge. Everybody's been incredibly generous."
To that end, Woliver is hoping to tap the corporate sector.
"We could definitely use celebrity endorsements — because that really brings in donations — and we definitely need corporate help right now," he admits. "We've grown so fast that we just can't do it on our own anymore. There are a lot of people who need this. The program is so meaningful to parents; it's really hard to comprehend. It's really a real blessing for these people."
Nike KD 11