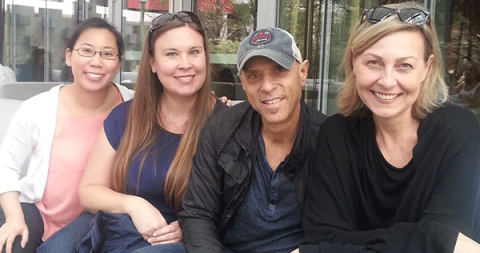 The CITYPAK Project has provided versatile backpacks to more than 21,000 homeless people in 39 American cities since 2012, and it will move into Canada with a distribution in Toronto next month.
The organization, launched in Chicago by Monterey International booking agency co-founder Ron Kaplan, will distribute 750 High Sierra custom-designed backpacks in partnership with Homeless Connect Toronto from 11 a.m. to 4 p.m. on Nov. 8 at the Mattamy Athletic Centre (formerly Maple Leaf Gardens).
"The Canadian branch of High Sierra came to us and asked: 'How can we do this?' We worked out a partnership with them to do this one event," says Kaplan, who first talked to Samaritanmag about The CITYPAK Project early this year.
Homeless Connect Toronto is a non-profit organization committed to collaborating with social service agencies, business organizations, volunteers and the greater community to end homelessness. The CITYPAK Project will be one of 70 agencies and organizations coming together at the event to promote the dignity and autonomy of a population without safe and secure homes. Dozens of free services will be provided, including housing support, employment counseling, a clothing bank, legal aid, dental screening, foot care, chiropractic services, eye care, library cards and haircuts.
"We decided that Homeless Connect Toronto is a very, very good organization that reaches out to take care of a lot of homeless needs," says Kaplan. "In every city we go to we spend time vetting our partners to make sure that, when we do this, we have the best chance of providing the backpacks to the people who really need them."
The backpacks feature a spacious main compartment for a large amount of items, a hide-away poncho designed to keep both the bag and its wearer dry, a ballistic nylon outer shell strong enough to combat the elements, a synch-top closure for extra waterproofing and anti-theft measures.
The CITYPAK Project encourages its local distribution partners to create programs that use the donated backpacks as incentives for their homeless clients. The programs use a voucher system that trades program participation for a CITYPAK, thus encouraging homeless in need to more fully engage with organizations and better utilize the resources available to them.
"As we've grown, we've learned that the backpack is an essential item based on the fact that every shelter that we've talked to has food, clothing and toiletries, but they don't have anything to put them in," says Kaplan. "People are walking out with plastic garbage bags or recycled school bags or small new ones that have been donated that aren't really suited to life on the streets."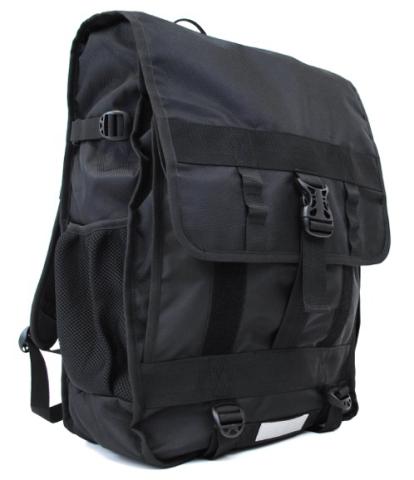 Kaplan visited The Ottawa Mission earlier this year and was impressed with how well its homeless people were taken care of with food, shelter and medical and laundry services. He plans to distribute backpacks there in late 2016 as part of The CITYPAK Project's Canadian expansion.
"The thing about doing this is that you get to meet all of these other people that have the same desire and have come up with creative ways to help," says Kaplan. "Once people get involved with something that's about giving and they see the results that they get from it, it's really motivating."
Individual and corporate donations can be made at www.citypak.org to help further expand the program, as Kaplan says he can't keep up with demand.
"We have more than 120 organizations across North America asking for from 200 to 1000 bags. We as an organization can't afford to distribute 50,000 bags. So many times we'll go to these organizations and see if they can split the costs with us by going into the community and raising funds. We'll pay for half and get them the bags."
One dollar from every piece of High Sierra product purchased in the company's retail stores will be donated to support the CITYPAK Project in Canada until the end of October.
The CITYPAK Project is the beneficiary of this year's volume of the ONXRT: Live from the Archives series, which is sold to benefit Chicago not-for-profit organizations. These compilations feature live performances captured at Chicago's WXRT studios and during broadcasts of shows from local venues. ONXRT Volume 17 is scheduled for release in early December. 
Air Jordan 1 Retro High OG "UNC Patent" Obsidian/Blue Chill-White For Sale