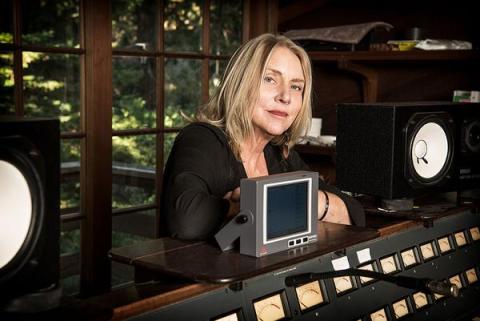 Pegi Young, a musician and former wife of Neil Young who toured with him and put out albums of her own, died on Jan.1 after a long battle with cancer. She was 66 years old.
Married to Neil for 36 years until their divoce in 2014, Young is also known for co-founding The Bridge School, located in Hillsborough, California, which teaches children with serious speech and physical disabilities to attain better communication skills.
"The Bridge School family is saddened by the loss of our friend and co-founder, Pegi Young," it reads on its landing page. "Her vision has changed the lives of children worldwide and we will do our best to continue her mission. Please keep us and her family in your thoughts and prayers as we keep the dream alive."
Young founded the school in 1986 to help her and Neil's son, Ben, who has a severe form of cerebral palsy, and other kids use innovative communication technology and tools, in part by holding an annual charity concert featuring top musicians in Mountain View, California from 1986 until 2016. Among the performers over the years are Bruce Springsteen, Don Henley, and the late Tom Petty.
"We have a teachers-in-residence program, where teachers come from all around the world and every year we have a visiting teacher from a different part of the world. Then they go back to their countries and we support [them]. And now, more with Cisco Systems and Tele-Presence, we communicate directly with all these schools throughout the world using the Bridge School model," Neil Young told Samaritanmag.com in 2011 about non-profit school and its global impact. 
The school, which since 1995 has a permanent building on the campus of an elementary school in Hillsborough, on its website has as its mission to improve the lives of young people who need "support in finding a voice of their own." That comes through the use of alternative communications, including pictures, gestures and pointing, or computer technology, for young people without ordinary speech or an ability to write and press computer keys.
"Your charitable donation makes a significant difference in the level of support we are able to provide to children and their families locally, nationally and globally," the school states on its website.
Think what you do in a foreign country to be seen or heard when you don't share a local language and you get a sense of the educational achievements at The Bridge School to see students secure better communication skills, independence and learning engagement in an educational program where they receive individual attention.
Since its opening, The Bridge School has become a world leader in such augmentative and alternative communication systems for people with autism, cerebral palsy, genetic syndromes, cognitive or hearing impairments or head injuries. The school specializes in supporting children unable to effectively communicate because they were too often placed in special need programs that did not address specific needs.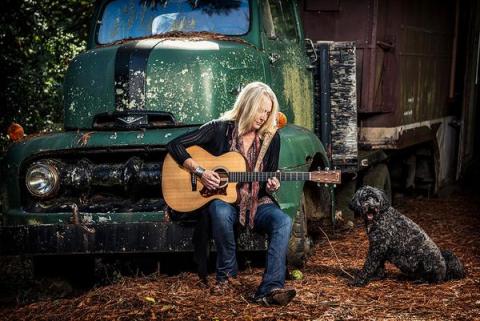 "Pegi Young, Jim Forderer and Marilyn Buzolich envisioned a different future for these children – a brighter future where they would leave The Bridge School and return to their home school district with the skills they needed to successfully participate academically and socially with their typically developing peers," the school writes on its website.
The Bridge School offers an educational model where teachers, speech and language pathologists and instructional assistants work together to teach children with severe challenges how to communicate effectively, and eventually return to their home district schools to be educated more effectively.
"Without carefully designed instruction, intervention and supports, the ability to understand and use language may not develop in spite of a strong motivation to interact and communicate meaningfully," the school explains.
"Even when it is unclear whether or not a child will eventually develop natural speech and make gains in motor skills, as can be the case, children with SSPI (severe speech and physical impairments) will benefit from an intensive, developmentally appropriate, accessible educational experience," it adds.
Besides a comprehensive educational program for children with severe speech and physical impairments, from kindergarten through the 12th grade, The Bridge School also has a summer camp and an annual conference for educational specialists engaged in research.
And the school has an international teacher-in-residence program to support children with severe physical and speech impairments around the world.
The Bridge School, as it continues fund-raising for greater inclusion and communication for its young students, is looking for a sponsor for its summer school, and adding to its Bridge Builder Endowment Fund.
The school has also launched transition scholarships for its students graduates to help them return to their home school district, and help them and their families to complete their formal education.
(Please support Samaritanmag's original journalism by making a PayPal contribution or EMT transfer using  info@samaritanmag.com so we can increase the amount of content and writers we hire. Samaritanmag is the anti-tabloid, covering good people trying to change bad things. Let's make this thing bigger than TMZ.)
2020 Air Jordan 1 Retro High OG "UNC Obsidian" For Girls 575441-140