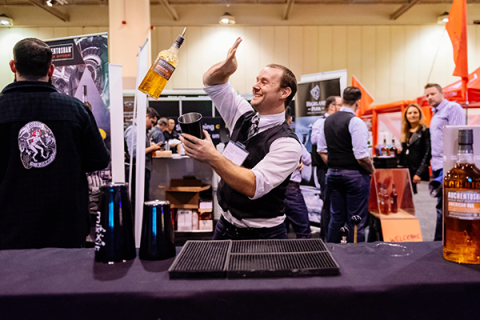 Toronto's The Gentlemen's Expo, a giant man cave of style, grooming, food and drink, plus panels and speakers on a range of topics, has added an official charity element. Partnering with Fight To End Cancer, a five-bout boxing match will be staged opening night (Nov. 24) with a goal to raise $10,000 through 50/50 ticket sales.
Held at The Metro Toronto Convention Centre, Nov. 24-25, general admission is $25 and there is a discount promo code on the site. The Expo is open to those over the age of 19.
"The Gentlemen's Expo has been going on for five years and it keeps growing every year and we wanted to add a new element to it this year," vice-president of marketing Jon Sinden tells Samaritanmag.
"We noticed last year our main attraction was mixed martial artist George St-Pierre. We noticed a lot of ticket sales and buzz about him, so we kept going on along that fight world and our founder Luca [del Rosso] approached a company called Fight to End Cancer. The executive director Jennifer [Huggins] organizes these gala fights a few times a year and it was the perfect fit because she had fighters wanting to fight and we had a venue ready to host."
The sanctioned Olympic boxing matches — presented by cannabis company Tweed — will be hosted by "Showdown Joe" Ferraro and feature such Canadian provincial and national title holders as Mark Smither and Kassandra O'Reilly who both fought on the inaugural Fight To End Cancer card in 2012.
The main event is O'Reilly vs. Sara Haghighat-Joo, and co-main is Smither vs. Thad Ridsdill. The undercards are Robert Serrano vs. Aden Djama; Jessica Brugess vs. Amanda Galle; and Moe Zawadi vs. James Hughes.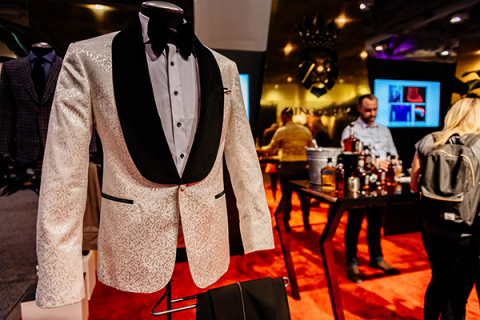 While it just happens to be November —  the month of the global movement Movember, which asks men to grow moustaches to raise money and awareness for men's health initiatives, particularly prostate cancer — The Fight to End Cancer is year-round for Princess Margaret Cancer Foundation. "It's not specifically for men's health. This just so happens to be in November," says Sinden.
Besides the fight at The Gentlemen's Expo, there are about 100 exhibitors, some of which do have an associated cause or charity. Toronto clothing line Tenfed, for example, provides 10 meals for every item purchased to needy children around the world, through Kids Against Hunger Canada.
Sinden describes the expo as "GQ magazine come to life," with such products as beard oil, wood watches and custom suits. They also have on-site pool tables, ping pong, shuffleboard, a gaming area and virtual reality.   Panels and speakers cover such topics as finance, real estate and medical marijuana, and former Toronto Blue Jays Joe Carter and Roberto Alomar, and Leafs legends Curtis Joseph and Darcy Tucker are this year's celebrity guests.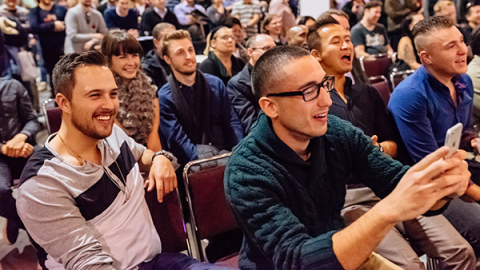 Given the recent attention to workplace sexual assault, harassment, and just plain creepy and inappropriate comments, The Gentlemen's Expo, with a captive audience of thousands of men, is also an opportune event to address these issues, looking out for teh well-being and safety of women, and perhaps modifying one's own behaviour — but it won't be this year.
"That's interesting because it is a hot topic in our office as well, and we're hoping that the feedback we get this year will lead us along the path to get to that next year," says Sinden. "We don't want to be presumptuous. We want to do it right and to our audience's expectations.
"Serious topics get covered," he adds. "The show has taken on a message of being better, and we want to be better, and we want our audience to be better whether they're male or female." The Expo's hashtag is #BeBetter.
冬メンズコーデの参考にしたい「ジーンズ」のスナップを厳選 , メンズファッションメディア