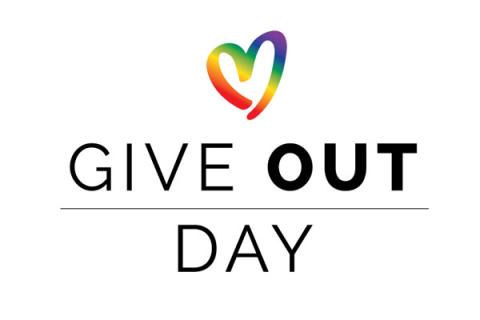 Many LGBTQ community groups and organizations will receive much needed financial boosts today as part of the annual Give OUT Day celebrations being held across America.
Give OUT Day, a 24-hour online fundraising event designed to raise funds for LGBTQ organizations from all 50 states, Puerto Rico, and D.C., encourages people to use August 2 as a reminder date to support a local group they believe in through a donation.
The event, which began in 2013, and has since had more than 15,000 donors provide more than $2.4 million ($3.127 million CDN) to over 500 different organizations, such as arts groups, social services agencies, advocacy groups, sports leagues, community centers and health care nonprofits. Some of the biggest recipients of donations include the Equality Federation Institute, the Transgender Law Center, the Equality North Carolina Foundation and the Genders & Sexualities Alliance Network. The day was originally an initiative Bolder Giving and the Kevin J. Mossier Foundation and is now a project of Horizons Foundation.
"It would be hard to find an LGBT person who hasn't, at one time or another, turned to an LGBTQ nonprofit at some point in our lives," said Roger Doughty, President of Horizons Foundation, in a press release. "Give OUT Day is an opportunity to engage new donors and support our LGBGTQ organizations for their tireless efforts, often working with limited resource."
"We have made great progress in the fight for equality but there is much more to do. This is no time to be complacent. Horizons Foundation's research shows that not even five per cent of LGBT people give direct financial support to LGBTQ organizations. That's just one in 20. We can do better. One very simple and tangible way is to participate in Give OUT Day, which we hope thousands of LGBTQ individuals and our allies will do."
The Horizons Foundation has been supporting LGBTQ organizations for more than 35 years to create "a world where all people live free from prejudice and discrimination, and where LGBT people contribute to and thrive in a vibrant, diverse, giving, and compassionate community." Some of the areas Horizons funds includes community issues, supporting LGBT elders, working against religion-based homophobia and scholarship funding.
In addition to the individual donations many of the organizations receive on Give OUT Day, Horizons will be providing $100,000 in prizes to organizations who receive the largest number of individual donations.
Gifts for Runners