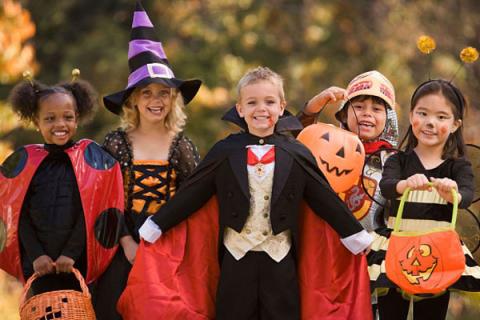 The Halloween Alley retail chain is doing its part to make sure less fortunate ghouls and goblins can have a spooktacular time for Halloween.
The chain, which operates stores in 17 Canadian cities as well as in Australia, has a Donate A Costume program dedicated to redistributing used Halloween costumes to those in need.
Halloween Alley encourages people to donate their new or gently used costumes at their retail locations. Store staff then deliver those costumes to charitable foundations or schools in their area so they can reach the children who can best use them.
"Halloween is the best day of the year! Unfortunately, not everyone can celebrate Halloween the way we like it (with tons of awesome costumes). Every year we collect gently-used Halloween costumes, to donate to the kids in our neighbourhoods, and ensure everyone celebrates Halloween," says a post on the chain's website.
The folks at the Halloween Alley blog are suggesting Zootopia and Incredibles character costumes might be good choices for younger children this year. For adults, they're suggesting the T-Rex costume is a big winner.
Halloween Alley's T-Rex terror video
(Please support Samaritanmag's original journalism by making a PayPal contribution or EMT transfer using  info@samaritanmag.com so we can increase the amount of content and writers we hire. Samaritanmag is the anti-tabloid, covering good people trying to change bad things. Let's make this thing bigger than TMZ.)
adidas Yeezy Boost 350 V2 News, Colorways, Releases