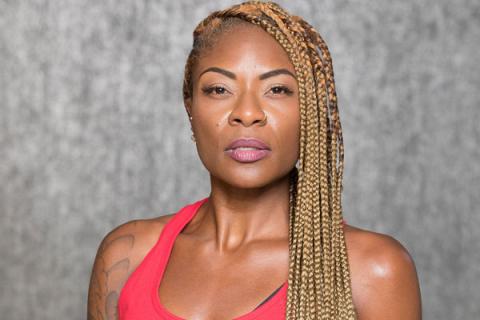 Prominent Canadian R&B singer and media personality Jully Black will be helping spread Systemic Opportunity, a new initiative from the Boys & Girls Clubs of Canada.
Beyond being a bit of well-conceived wordplay, Systemic Opportunity will be a guideline for Boys & Girls Clubs of Canada to rally against things like systemic racism, systemic poverty and systemic inequity in their upcoming programs.
Black, a platinum recording artists and founder of the women's empowerment wellness organization 100 Strong & Sexy, will host a youth-led Instagram Live session on Jan. 27 (6-7 p.m EST) where they'll share their COVID-19 experiences, the impact of the Boys & Girls Clubs of Canada, and what the concept of opportunity means to them.
"The core values of Boys & Girls Clubs—belonging, respect, encouragement and support, working together, speaking out—are built around inclusion and we are proud of the work we do," said Owen Charters, president and CEO, Boys and Girls Clubs of Canada, in a press release. "Our new Systemic Opportunity campaign encapsulates the driving force behind Boys and Girls Clubs with a simple statement: opportunity changes everything. Whether it's homework help or a homeless shelter, a quick snack after school or the only meal of the day, a high five or a 1-to-1 mental health check-in, our clubs offer everything a young person needs, including access to opportunities they might not find outside our walls—but could change their life."
Started in 1900, the Boys and Girls Clubs of Canada is Canada's largest child and youth serving charitable  organization, supporting an estimated 200,000 young people in 775 communities through its various programs. Some of the organization's efforts include healthy living support, learning and career development programs, and leadership and youth engagement initiatives.
According to the Boys and Girls Clubs of Canada, the COVID-19 pandemic has exacerbated serious systemic issues, from racism and other forms of discrimination to inequity and the effects of poverty. Further, children who face racism are more likely to be victims of poverty and abuse, have more interactions with child welfare and the justice system, and experience challenges at school.
Watch a Systemic Opportunity message