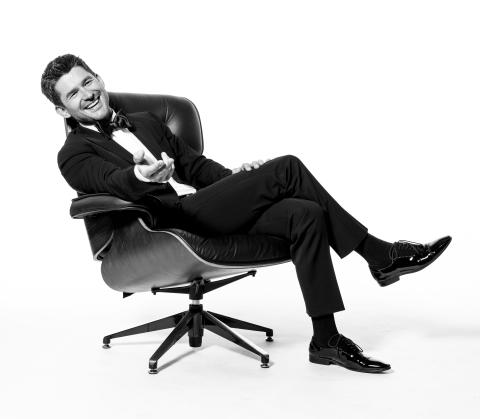 Some of Canada's best-known interior designers will be joined by Juno-winning jazz crooner Matt Dusk and top chef Michael Smith, on Nov. 2 at Casalife, as part of the 20th anniversary of the Furniture Bank Chair Affair Gala.  
The event is designed to raise funds to support Furniture Bank, a registered charity, as well as a social enterprise whose mission is to provide good quality furniture to individuals and families who are "transitioning out of homelessness or displacement."
Last year alone, Furniture Bank helped 10,733 people, and these included women and children who had escaped from a violent home situation, newcomer families who have fled to Canada from war-torn nations, and folks who were formerly homeless.
According to the organization's website, Furniture Bank "transforms lives by transferring gently used furniture from generous donors to people in need – turning houses into homes and providing comfort and stability to the people who live inside."
Individual tickets for the event are $200. The recommended attire is "cocktail – glamourous and a little flirty." In the information for the gala on their web site, Chair Affair organizers say, "We've set an ambitious event goal to raise enough funds to serve an additional 2,000 families in 2018."
The Chair Affair will be hosted by Todd Talbot of HGTV with entertainment provided by Dusk and DJ Bianca Lee. Some of the participating designers include Colin Lewis McAllister and Justin Patrick Ryan, a.k.a Colin & Justin; Jane Lockhart; Christine Dovey and Sarah Gunn.
The event is also commemorating Furniture Bank serving more than 100,000 clients over its tenure and will feature a silent auction and a major capacity-building gift made to the charity. The silent auction will feature items created and upcycled by top Canadian interior designers, including one attending the gala.
The organization generates revenue from donations, as well as a fee for picking up donated furniture and housewares.
In 2017, the Furniture Bank added another revenue stream with the Furniture Bank Studio, which allows people to shop online for one-of-a-kind items that have been upcycled by artisans working at an onsite workshop. The Furniture Bank website said that the workshop diverts about 1500 tons of unwanted furniture from landfills, as well as recycling 4,500 kilograms of cloth and fabric material, 2000 kilograms of electronics and 50,000 kilograms of various metals.
The Furniture Bank works alongside more than 90 community agencies and shelters, who help screen potential recipients needing donated furniture and housewares, all of which is provided to the clients free of charge. Some of the partner agencies include the Children's Aid Society of Toronto, Covenant House, Native Child & Family Services, Christie Refugee Welcome Centre, Sojourn House, Centre for Addiction & Mental Health, John Howard Society of Toronto, Sherbourne Health Centre and Streets to Homes.
On top of providing the furniture to people in need, the Furniture Bank also has a Leg Up program, which gives work experience, training and employment opportunities to youth, newcomers and other individuals facing barriers to employment. Recruited through various agencies, individuals in the program are employed in almost every aspect of Furniture Bank's operation, including driving the trucks, working in the warehouse, call centre, or as IT and administrative support.
(Please support Samaritanmag's original journalism by making a PayPal contribution or EMT transfer using  info@samaritanmag.com so we can increase the amount of content and writers we hire. Samaritanmag is the anti-tabloid, covering good people trying to change bad things. Let's make this thing bigger than TMZ.)
nike lunar janoski black and gold swoosh blue