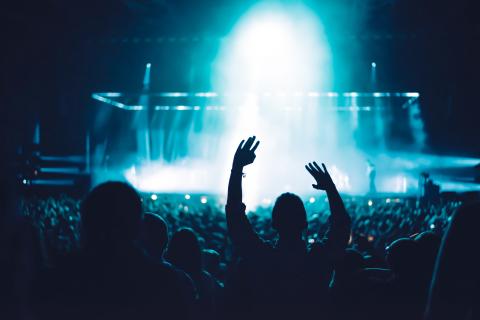 Canadian musicians facing the loss of income, job security and anxiety over the their industry's future amid the global coronavirus pandemic has led the Unison Benevolent Fund to launch an Emergency Mental Health Relief GoFundMe charity campaign.
To support music artists, crews and behind the scenes teams, Slaight Music has agreed to match all donations up to $25,000.
"During a crisis, mental illness doesn't simply go away and for many, the increased stressors only make it worse. Since the onset of the COVID-19 pandemic, Unison has seen a 29% increase in demand for counselling services, and a 61% increase in urgent mental health crisis intervention cases," Unison, a non-profit charity offering counselling and emergency relief services to the Canadian music community, said on the campaign's landing page.
As of Oct. 28, Unison had reached $2,575 in donations on its way to a $50,000 goal, with all contributions to go to its counseling services.
In the immediate aftermath of the coronavirus taking hold in March 2020, Unison launched an initial COVID-19 Relief Program, again in partnership with Slaight Music, to help offset housing costs, medical expenses and grocery costs for professional musicians suddenly out of work during the lockdown.
Slaight Music also donated $100,000 to the The National Arts Centre and Facebook Canada for #CanadaPerforms, a relief fund for Canadian artists performing online. But with the Coronavirus crisis continuing, the need for the Unison safety net remains.
"There is an urgent need to provide counselling support that will mitigate the immediate and long-term impact of the COVID-19 pandemic. With your help, we can continue to provide emergency counselling to music-makers and industry professionals who are hurting, and, together, ensure that when this crisis is behind us, Canadian music will be there to lead us out of this, stronger than ever," Unison urged.
adidas Yeezy Boost 350 V2 News, Colorways, Releases