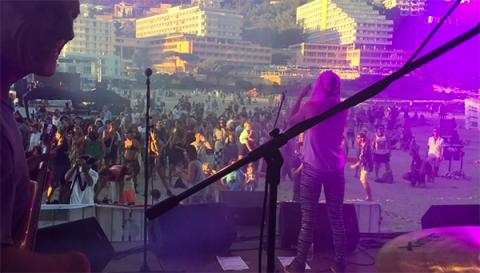 Musicians and musically-minded people from around the world will be gathering on Saturday, Sept. 15 as part of Playing For Change Day, a worldwide movement harnessing music to do good.
This year will feature marquee events in the following cities: Brazil's São Paulo and Curitiba; Ibiza, Spain; Diamante, Argentina; Los Angeles, California; and Mexico City, Mexico.  In addition, Playing For Change Foundation (PFC), the organizers behind the same-named day, say they're expecting more than 400 other events to take place in 60 different countries.
The events that take place on Playing For Change Day are both big and small, taking place everywhere from stages to street corners to classrooms. PFC provides an event toolkit for interested parties who'd like to host their own events.

These simultaneous music events will be used to raise money and awareness to benefit music and arts education programs in 11 countries, including Argentina, Bangladesh, Brazil, Ghana, Mali, Mexico, Morocco, Nepal, Rwanda, South Africa and Thailand. The Play For Change Foundation operates 15 music schools in these countries. These schools serve close to 2,000 young people who participate in free classes in dance, vocals, instrument instruction, languages and musical theory.

In addition to providing music lessons, PFC also helps provide humanitarian aid in numerous countries. This can take the form of providing education, clean water, solar power, medicine, school supplies, tools and/or training. The organization estimates it has helped more than 20,000 over the years.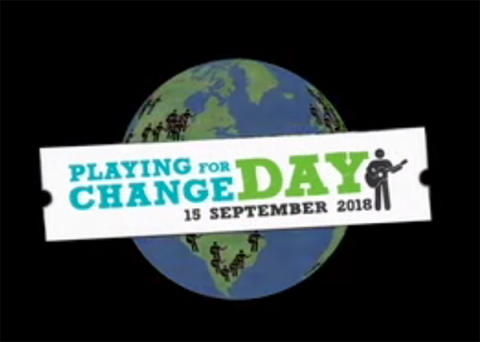 The Playing For Change Foundation (PFC) an organization whose goal is to "unite a global community through the power of music to effect positive social change." Started in 2002 by producer and sound engineer Mark Johnson and filmmaker/philanthropist Whitney Ann Kroenke, PFC has enlisted the likes of U2's Bono, The Rolling Stones' Keith Richards and members of Bob Marley's family to contribute to its many initiatives over the years.

"We're grateful that every year people around the world unite to create events big and small that improve the lives of so many children around the globe. We welcome everyone to join us on PFC Day September 15 and help us bring the magic of music into the lives of so many deserving young people," said PFC's co-founder Whitney Kroenke in a statement.
Watch a video about Playing For Change Day 2018:
Supreme