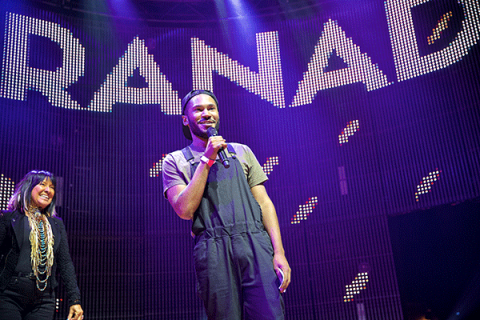 Montreal hip hop artist/producer Kaytranada walked away with $50,000 and the declaration that his album 99.9% was the best Canadian album of the year, but the 2016 Polaris Music Prize wasn't all about giving artists a rare monetary gift.  The not-for-profit partnered with two fitting charities, MusiCounts and the Unison Benevolent Fund.
The partnership with MusiCounts has been in place for a good eight years, but it's the first year Unison has been involved, Polaris Music Prize founder Steve Jordan tells Samaritanmag.
With a captive audience of industry, artists and media at Toronto's Carlu — and streamed live on CBC Music — Jordan spoke onstage about each.
"First of all, MusiCounts, Canada's music education charity, they're helping keep music alive in schools and commuities across Canada by getting instruments into the hands of kids that need it the most," he said.
"Over the past 20 years, MusiCounts has distributed nearly $9 million in musical instruments across the country. And they estimate over 800,000 children have been positively impacted through that program, however, 2015 MusiCounts was only able to address the needs of 1 in 4 needy, eligible and deserving programs. Their goal is to address the needs of 3 in 4 by the year 2020," Jordan said, asking people to visit the web site and donate.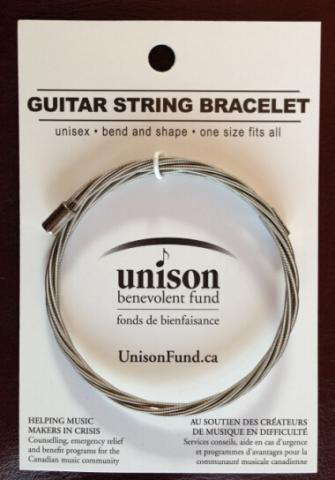 "And also thanks to the Unison Benevolent Fund — counselling and emergency relief services for the Canadian music community in times of hardship, illness or economic difficulty. To date, hundreds have received free counselling services and access to financial assistance programs. All eligible applicants have received assistance and no one has been turned away in their time of need."
Jordan added that Unison had a table in the foyer, which was selling its guitar string bracelets for $20.
MusiCounts is associated with The Canadian Academy of Recording Arts and Sciences (CARAS), which presents the annual Juno Awards. MusiCounts includes our Band Aid Program, the MusiCounts TD Community Music Program the MusiCounts Teacher of the Year Award, Scholarships, and other music education initiatives.
Unison Benevolent Fund is a non-profit, registered charity created and administered for the music community by the music community – designed to provide discreet relief to music industry professionals in times of crisis. There are two distinct types of support available through the fund, Financial Assistance and Counselling & Health Solutions.
PEACEMINUSONE x Nike nike zoom air insoles for shoes amazon "Para-Noise 2.0"