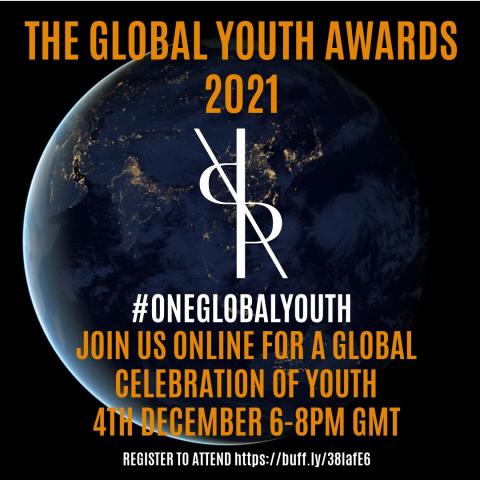 There are nominees from more than 35 countries for this year's RoundTable Global Youth Awards, which celebrate young change-makers who've made a difference under the three global goals of empowerment, education and environment.
The mission of the RoundTable Global Youth Awards is to create the largest global collaboration for youth empowerment and development the world has ever seen.
The ninth annual awards ceremony, run by and for young people, will also include a creativity category for those raising funds or awareness through art.
The awards ceremony will be held online for the second consecutive year due to the COVID-19 pandemic and will be held on Dec. 4 from 1 to 3 p.m. ET. Those wishing to attend the virtual ceremony can register here.
The awards will celebrate 12 people between the ages of 11 and 25 from around the world and the ceremony will include young hosts and performances from global youth.
All of the young people involved are given the opportunity to join RoundTable Global as global youth ambassadors for a 12-month period, with access to other ambassadors, global goal projects, events, mentoring and training. Many ambassadors go on to become hosts, judges and performers at the next awards event.
The RoundTable Global Youth Awards education category is for people who've passed on valuable knowledge through expertise, research or experience.
The empowerment category is applicable to those who've inspired, supported and encouraged others.
The environment category applies to people working to resolve environmental issues through action, awareness or innovation.
Creativity category nominees are those who've impacted others to change through any creative outlet such as music, art or performance.
Schools, colleges, youth groups and individuals around the world who are working on, or would like to work on, global or community projects in line with the education, innovation and empowerment themes are invited to take part.
The RoundTable Global Youth Awards relies on partners and sponsors for support in order to ensure that it's free for young people to take part.
The RoundTable Global Youth Awards are affiliated with Phoenix Rising, which offers a series of leadership development programs, self-empowerment workshops, mental wellbeing practices, sustainable consultancy and more in an effort to achieve cultural change and future-proof organizations.
The RoundTable Global Youth Awards are also affiliated with Beyond Bamboo, a global marketplace for ethical and sustainable goods, as well as refurbished and upcycled products, that uses its profits to fund philanthropic projects.