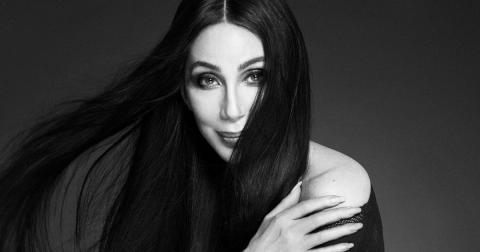 Singer/actress Cher is helping to bring mobile testing and vaccinations for the coronavirus to young people and families across New York living in high-risk neighbourhoods.
Her CherCares Pandemic Resource and Response Fund (CPRRF) in partnership with Columbia University's National Center for Disaster Preparedness has donated a bus offering COVID-19 testing and vaccinations to NYC Health Hospitals Test & Trace Corps. It's the city's first bus to offer both COVID-19 tests as well as vaccines.
"I feel so fortunate to be able to do my part to ensure access for the children and families in New York City – my second home – by going directly into the community in hopes it will encourage more New Yorkers to come on board and keep themselves and their neighbors safe," the Cher said in a statement.
"Dr. Redlener and I are grateful to partner with the city and Mayor de Blasio to provide this service at no cost to anyone and reach as many people as possible," she added.
Dr. Irwin Redlener is Cher's co-founder in CPRRF and the Children's Health Fund, in addition to the  founding director of Columbia University's National Center for Disaster Preparedness.
Along with the bus is a donation of $141,000 donated by CherCares. The bus will administer the Pfizer vaccine to New Yorkers age 12 and up for free regardless of citizenship status or health insurance coverage.
Cher, who has sold more than 100 million albums over her six-decade career and starred in such films as Mask, Moonstruck (winning an Academy Award for best actress), Witches of Eastwick, and Mamma Mia! Here We Go Again!, has long been involved in numerous philanthropic causes from children with craniofacial abnormalities to veterans, HIV/AIDS and LGBTQ2S+ rights.
"From the beginning, Cher wanted to do something significant to help people who were vulnerable to COVID-19, especially those who lived in marginalized communities where access to PPE and basic medical care was challenging," said Dr. Redlener, "Her one-million-dollar personal donation has already helped thousands of highly vulnerable people throughout this crisis across the country."
CherCares is part of the Entertainment Industry Foundation (EIF), a multifaceted charity founded in 1942 which has donated over $1 billion to over 200 charities in its history. This donation comes as part of the Defy: Disaster campaign run by the EIF. The foundation also runs a Stand Up To Cancer campaign, an EIF Careers Program, and a Delivering Jobs campaign designed to secure work for people with intellectual or developmental differences.
"If anyone is 'strong enough', it's the people of this city," New York City Mayor Bill de Blasio.
"The more New Yorkers who get vaccinated and protect one another, the closer we will be to moving on from this pandemic and getting back to the people and the activities that we love. I'm grateful to CherCares and Columbia University's National Center for Disaster Preparedness for their support.
The mobile Family Testing and Vaccination Center will be available at the following locations and times over the next month:
June 21-25 (8 a.m. - 6 p.m.) Child Center of NY Head Start/EarlyLearn
34-10 108th Street, Corona, Queens, NY 11368
 
June 28 – July 3  (8 a.m. - 6 p.m.)
Children's Aid Bronx Health Center (910 E. 172nd Street)
Bronx, NY 10460
 
July 7-11 8 a.m. - 6 p.m.
Children's Aid Dunlevy Milbank Community Center (24 W. 117th Street)
between Fifth Avenue and Malcolm X Boulevard, New York, NY10026