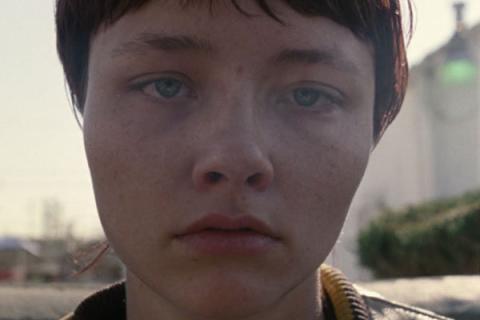 A new version of Soul Asylum's alternative rock hit "Runaway Train" is using the song's 25th anniversary to renew the search for missing children.
Originally on Soul Asylum's 1992 album Grave Dancers Union, "Runaway Train" was released in 1993 as a single and accompanying video featuring images of missing children and an accompanying message, "If you've seen one of these kids, or you are one of them, please call this number." The video was played frequently on MTV and MuchMusic in North America and was credited with finding 26 missing children.
Now, a new version of "Runaway Train" recorded by pop musicians Jamie N Commons and Skylar Grey featuring Gallant hopes to dramatically increase the amount of lost children being helped. The new video features footage of the musicians singing cut with images of young people navigating a number of implied difficult situations while images of real missing children flash on screen.
With the support of the National Center for Missing & Exploited Children (NCMEC) and ad agency M/H VCCP , the updated "Runaway Train" will use geolocation technology to turn the music video into a search tool to find missing children. When watching the video it automatically updates itself with the profiles of missing children from the National Center for Missing & Exploited Children (NCMEC) database based on a viewer's location, turning the song into what amounts to a perpetual search engine to help find lost young people.
"We know that it only takes one person to find a missing child. Last year, NCMEC assisted law enforcement with over 25,000 cases of missing children, the vast majority were runaways," said NCMEC President and CEO John Clark, in a statement. "This video is a game changer. It highlights critical issues runaways face and will show real pictures of missing children. By creating and sharing this video, everyone has the ability to make a difference in their communities. It's truly incredible. This would not have been possible without the hard work and dedication of M/H VCCP and all of our amazing partners."
A website dedicated to the Runaway Train 25 initiative will host the video as well as provide information on many causes of missing children (runaways, child sex trafficking, family abductions, infant abduction, etc), how to help and information about the NCMEC.
Started in 1984, the non-profit NCMEC's mission is "to help find missing children, reduce child sexual exploitation, and prevent child victimization." The organization is credited with facilitating the original milk carton kids campaign, a missing children outreach campaign in the 1980s which saw pictures of missing children printed on the sides of milk cartons.
According to FBI data, there are 424,066 NCMEC missing children files. The NCMEC says that 61 per cent of recovered children are found in the same state they were listed as missing from.
"There is nothing more powerful than when a community comes together to solve a problem. NCMEC's Milk Carton campaign was one of the most ingenious, iconic campaigns ever. It was always current and always local. We conceived of Runaway Train 25 as a way to bring art and technology together to accomplish the same thing in video form for finding missing kids. On this passionate mission, we assembled a community of very talented and generous people and partners to help us. Now, we hope that Runaway Train 25 resonates with communities across the country so that NCMEC can bring home more kids than ever before," said John Matejczyk, Founder and Chief Creative Officer, M/H VCCP.
Watch Jamie N Commons, Skylar Grey doing "Runaway Train ft. Gallant"
Air Jordan 1