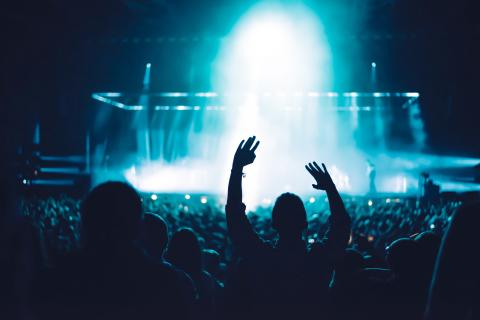 The Unison Benevolent Fund's COVID-19 Relief Program, which supports music workers amid the pandemic, has to date raised over $2.1 million.
The assistance program that offers discreet relief to music industry professionals in times of crisis, report that half of the funds raised have been distributed and new applications arrive daily "marking a 5500% increase in relief applications since the onslaught of the pandemic," it states in the press release.
"Unison sincerely thanks all of our valued industry partners for their unwavering support in making our COVID-19 Relief Program possible," says Amanda Power, executive director of the Unison Benevolent Fund.
"When you support Unison, you too become part of our members' safety net. Today, we are happy to recognize the Spotify COVID-19 Music Relief Project, and our generous corporate donors for making it possible for us to do critical work in our community. While there is much that remains uncertain, we are beyond grateful to be able to remain dedicated to ensuring artists, crew, and music professionals have the tools and resources they need to build strong, healthy, and sustainable careers," Power added.
The Unison COVID-19 Relief Program was launched with a $250,000 seed donation from the Slaight Family Foundation, which was matched by Unison.
Established in 2008, the Slaight Family Foundation supports a wide range of charitable causes in and outside of the music industry, including the area of healthcare, at-risk youth, international development, social services and culture
As the pandemic shut down music venues, tours and festivals, music industry professionals who relied on the live event music business for their livelihoods became severely impacted, leaving many out of work and requiring the emergency relief assistance that Unison offers.
The charity helps offset ongoing housing costs, medical expenses and grocery costs for music industry professionals whose lives have been disrupted by the COVID-19 crisis.
The application process for the Unison COVID-19 Relief Program has not changed, and  the charity reports a 5500 percent increase in relief applications since the the pandemic began. 
New sponsors and donations for the relief fund have come from Amazon Music, CCMA Foundation, CMRRA, Google/YouTube Music, Molson Coors Beverage Company, RBC Foundation, SiriusXM Canada, Sony Music Canada, Spotify, TD Bank Group, Universal Music Canada, and Warner Music Canada.
Additional support has come from the Spotify COVID-19 Music Relief Project and their dollar for dollar matching campaign
Air Jordan