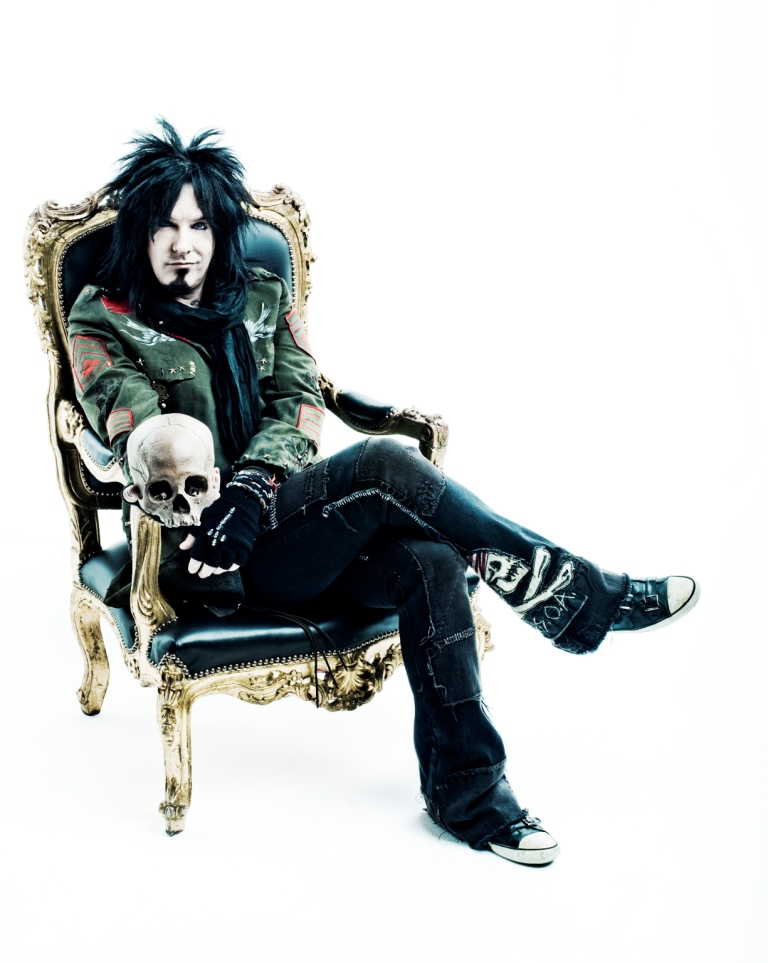 Nikki Sixx's kids, the product of his generous Running Wild In The Night music program at Covenant House California which serves more than 10,000 homeless youth a year, are making more of the program than even the Mötley Crüe and Sixx: A.M. bassist imagined. 
In May 2008, Sixx donated $250,000 to the Los Angeles and Oakland shelters, mostly via sales from his 2007 New York Times best-selling autobiography, The Heroin Diaries: A Year In The Life Of A Shattered Rock Star, and companion Sixx: A.M. album.
"I donated a very large percentage of the proceeds from The Heroin Diairies to the Convenant House and through that, and awareness, we've raised a lot of money, but it goes fast. It just goes so fast," Sixx tells Samaritanmag.
He also gets involved with other fundraising initiatives, such as auctions, and plans to donate proceeds from his photography book, This Is Gonna Hurt (out April 12), a companion to the next Sixx: A.M. album (due May 3) of the same name.
"What got me to the next level in my life was music. It was something to live for," Sixx tells Samaritanmag. "A lot of the kids at Covenant House, they go through really hard times obviously; they're just coming off the street; there's gangs and prostitution; drug addiction; they're getting into a safe environment.
"Once they're in there," he says,  "they have to work a program; they have to abide by rules. They're not used to abiding by rules. They have to deal with physical and mental issues. So it's a lot of work. And they're kids.  And
Nike Air Max 200