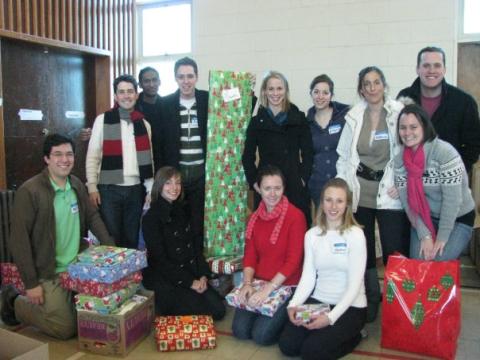 Are you attempting to organize your own food drive or gift collection to help out those less fortunate than you this holiday season? That's admirable, indeed. But, alas, your charitable spirit can give you added stress if you're not organized and you might end up yelling at your elves.
Here are some tips from Sarah Rutka, who has become somewhat of an expert through trial and error.
Rutka is a co-founder of Holiday Helpers, a volunteer-based non-profit organization that puts 100 percent of the funds it raises into Christmas packages that are delivered to more than 150 low-income families across the Greater Toronto Area (GTA). These families are sourced through partnerships with such credible charitable organizations as Ontrack, Windfall Clothing, St. Michaels of All Angels, The Yonge Street Mission and The Massey Centre For Women, and then interviewed so that Holiday Helpers can come up with wish lists for them.
Each package is valued at about $200 and consists of a fully decorated artificial Christmas tree, a $75 gift card to a local grocery store and gifts for each family member from their wish lists — which usually include winter jackets, boots, warm clothes, toys, books and health and beauty aids.
Volunteers do all of the shopping and everything culminates on the weekend before Christmas when the gifts are assembled together, wrapped and packed in the gym at Toronto's Glebe Road United Church, and then delivered by volunteer drivers.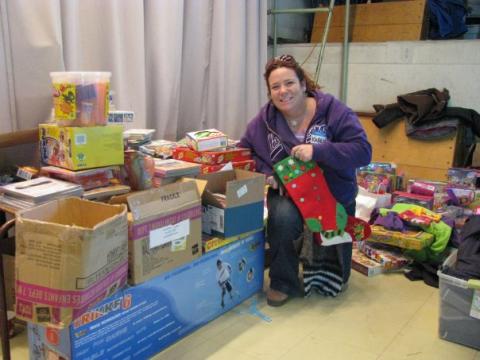 "We used to do this out of three or four homes, but it got to be too big to do that anymore," says Rutka. "That's when we decided to do it in one central location in a gym. We weren't as organized in our first year, and there was some chaos. We had a lot of volunteers and a lot of people not knowing what to do. We learned very quickly that we had to be systemized and everybody had to have a job and had to know what they were doing that day."
Things run much more smoothly and efficiently for Holiday Helpers now. It starts assembling up to 200 volunteers in October and creates a waiting list once it reaches its quota. These people are assigned to four-hour morning or afternoon shifts throughout the extended weekend, which this year lasts from Friday Dec. 17 to Monday Dec. 20. All of the Saturday and Sunday shifts have already been filled.
"If someone drops out or doesn't show up on the day of, we'll call people from our waiting list," says Rutka.
"We type out job descriptions of how family packages should be wrapped, labelled and put together. Once a person arrives and checks in, they're taken to a station where a job description is written out and their role is clearly marked for the four hours of their shift.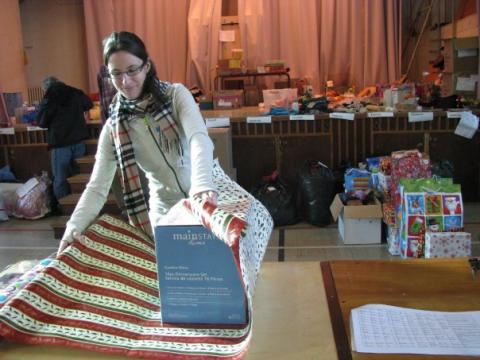 "We try to keep it like an assembly line. As a present comes in to our front desk, we have it very clearly marked how that present is going to move through the assembly line of wrappers and getting put into boxes and getting on trucks. Everything is very systemized and written out so that everybody is clear on the whole process."
Rutka and other members of an eight-person executive team, who are easily identifiable by special T-shirts and name tags, have defined roles in overseeing the operation and can quickly contact each other via walkie-talkies.
"Hopefully no-one is wandering around not knowing what to do," emphasizes Rutka. "We're very clearly marked so they can come to us and ask questions. We're there to make sure that everyone is keeping busy and has lots to do."
People who want to donate money, gifts or time to Holiday Helpers can learn how by visiting its website at http://www.holidayhelpers.org.
Nike