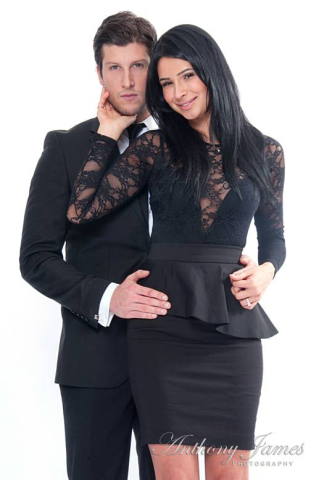 Eligible magazine, a luxury-style online dating/lifestyle resource for urban men and women, has two big charity events lined up in Toronto this coming week hosted by The Bachelor TV show's Brad Smith and fiancée Bianka Kamber, and Michael Stagliano.
On Feb. 12, Canadian couple Smith and Kamber host Toronto's Most Eligible Bachelor/Bachelor Auction at Arcadian Court to benefit SickKids Foundation; and on the 16th Stagliano hosts and performs three songs at the magazine's iPad app launch at the Thompson Hotel with proceeds from ticket sales going to The Heart And Stroke Foundation.
"Since the inception of Eligible Magazine our business model has always included a charity component," founder Gary Wilson tells Samaritanmag.  "I grew up in a family that held to the philosophy of donating 10 percent of the household income to our local church. As well, we believe in the universal benefit of giving a portion of our profits unconditionally.
"Eligible Magazine wants to build a community of readers and associates that adopt an attitude and lifestyle of personal improvement that extends to their relationships and community. To accomplish this, it's our belief that we have to lead by example. Associating ourselves with charities is the perfect way of beginning that process."
Tickets for the bachelor and bachelorette auction are $75 in advance online and $100 at the door. To view the gals and guys up for bid, go here. The night also includes music by Matt Bryce "House of Class," hors' d'oeuvres, a dessert table created by Petite & Sweet from the TV show SugarStars, and two drink tickets.
Tickets for the Staglino event are $20 in advance online and $25 at the door; other former Bachelor contestants are expected to attend, along with celebrity chefs.
"Our typical charity of choice is the SickKids Foundation as children touch all of our lives," says Wilson. "We also have worked with the Canadian Centre for Abuse Awareness for the same reasons. We decided to partner with the Heart and Stroke Foundation of Canada for our iPad launch party due to it's timing with Valentine's Day. 
"One hundred percent will go to the charities after our hard overhead costs have been covered. In the case of the Toronto's Most Eligible Bachelor/Bachelor Auction, we are hoping for $10K to $15K. In the case of the Eligible Magazine iPad Launch Party, we are hoping for $2K plus."
Men Nike Footwear