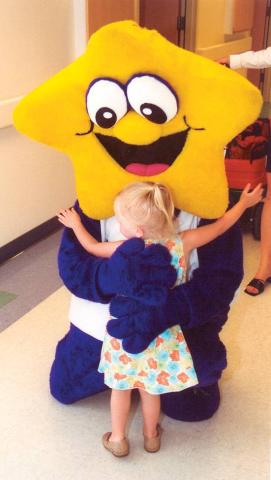 A day out at the movies ain't cheap these days, but this Saturday Canada's Cineplex Entertainment is presenting an event that extends good will to everyone — and it's not even Christmas yet.
On October 22, Cineplex is offering free family-friendly movies and $2 regular popcorn, drinks and select candy for its first-ever National Community Day. All proceeds from these sales will be donated to the Starlight Children's Foundation.
The 30-year-old charity is dedicated to improving the quality of life for children around the globe with chronic and life-threatening illnesses and life-altering injuries by providing entertainment, education and family activities that help them cope with the pain, fear and isolation of prolonged illness.
"We are extremely proud to host our first-ever National Community Day in theatres to support the Starlight Children's Foundation, a very worthwhile organization," Cineplex Entertainment vice-president Daniel Séguin said in a press statement. "We hope our guests will join us for what is sure to be a very fun family-friendly morning. The generosity of our guests and Community Day partners will no doubt make this event a big success and help brighten the lives of some very deserving recipients."
Yogi Bear, Green Lantern, Harry Potter and the Deathly Hallows Part I, Happy Feet, Cats & Dogs: The Revenge of Kitty Galore, and Legend of the Guardians: The Owls of Ga'Hoole (3D) are among the films being shown.  A complete listing of movies and show times at your local theatre can be found at www.cineplex.com/starlight. 
Seating is limited and available on a first come, first serve basis.  Doors open at 8:30 a.m. and movies will begin at 9:00 a.m. Expect the lineups to be long, but it's free, fun and for a good cause.
A specially designed Starlight pin, sold exclusively at Cineplex theatres, will also be sold for $2. 
Warner Bros. Pictures Canada has donated the movies and Mars and Wrigley Canada are donating a portion of the candy. As well, Cineplex staff, from cast members to home and regional office employees, will volunteer their time at the nationwide event.
Cineplex Inc. is the largest motion picture exhibitor in Canada and owns, leases or has a joint venture interest in 130 theatres with 1,352 screens. 
Air Jordan 1