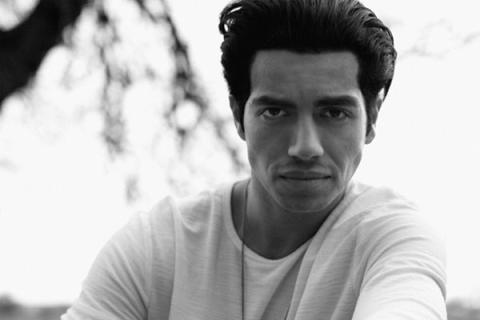 Toronto-raised Aladdin actor Mena Massoud knows Canada prizes diversity as a strength, but insists he didn't get much help from the Canadian entertainment industry in landing the titular role in Disney's recent live action remake.
"When I was first coming up in the industry — and I feel I'm still coming up in the industry — there was nothing to support ethnically diverse artists," Massoud, an Egyptian-born actor who moved from Toronto to Los Angeles three years ago, tells Samaritanmag on the phone from North Carolina, where he's shooting the Hulu drama series Reprisal.
"Even though I'm very fortunate and grateful to have played Aladdin, there were still four, five casting directors who never gave me a shot in Toronto."
So Massoud wants to support emerging artists through his newly-launched EDA Foundation, or the Ethnically Diverse Artists Foundation, which aims to help underrepresented talent in Canada with financial assistance and guidance to realize their own dreams.
Though Canadian film and TV funding agencies have made a commitment to on-screen diversity, Massoud says the industry has a "glass ceiling" because lead roles for Hollywood films and TV series shot north of the border are cast in Los Angeles.
And the Canadian industry has too few casting directors and shrinking film and TV budgets to allow emerging diverse talent to be fully tracked for possible gigs. Massoud recalls never auditioning for top Toronto casting directors because, he believes, they didn't have time or the will to see different actors, so "they cast the same performers over and over again."
His EDA Foundation is eyeing structural industry changes by giving emerging talent much-needed tools to reach key casting directors, agents and managers to break into the industry. That includes providing access to mentors, aid for acting or dance classes and even help assistance for professional headshots or gallery fees so artists can secure auditions or space to display their art to the public. The EDA Foundation will also provide assistance for recording studio sessions for emerging music artists, and funds to attend costly workshops with casting directors, talent agents and managers.
"We're helping artists who are starting their careers and struggling with the basic necessities," Massoud says, recalling how when he was completing theater school at Ryerson in Toronto that paying between $500 and $1,000 for proper headshots was a major expense. "I worked in a restaurant for three years trying to make money for that kind of stuff."
Massoud, who is a triple threat as an actor, singer and dancer, says the EDA Foundation is open to all diverse talent, including actors, musician and visual artists. In addition to being a member of an underrepresented community, artists seeking EDA Foundation assistance must be Canadian citizens or permanent residents and be aged 18 to 35 years.
Massoud says his foundation is casting a wide net to offer its support. "Any ethnic artist or diverse artist who is underrepresented," says Massoud of who's eligible. "It's very obvious who is underrepresented in the industry, and which groups are solidifying themselves. If you are Latin American, East Asian, Middle Eastern, part of the LGBTQ commununity, who I believe are underrepresented, that's who the foundation was created for."
In addition to the colour of your skin, where you are from also governs whether you're considered part of a marginal group.
"My good friend is from South Africa. If you looked at him, he looks Caucasian. But as a South African immigrant to Canada, he is still an underrepresented voice. Someone like him is more than welcome to apply to the foundation because, as an immigrant, even though the colour of his skin is white, he is looking for aid and help because he's not established in the community," Massoud says.
The EDA Foundation is also led by executive director Ali Mashayekhi, who also runs his own production company, Landed Entertainments.
The newly-formed board of directors for the foundation is led by chair Jessie Van Leeve, a South African-Canadian; and members Rouba Korkmaz, an event manager; actors Jonathan Keltz and Larissa Mair; Alyssa Petru, manager of Much Studios at Bell Media; and Bosnian-Canadian writer, actor and producer Elma Begovic.
Massoud recently attended a film festival in his native Egypt to hand out an inaugural award to an emerging diverse artist who has "demonstrated exceptional talent and ambition" in the film industry.
The EDA Foundation will hold its first fundraising event later this year.
Nike air max