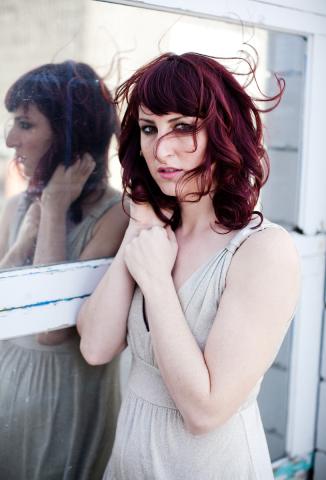 Vancouver singer-songwriter Hannah Georgas, and 2011 new artist Juno Award nominee, is hoping to do more with the Juvenile Diabetes Research Foundation once she has more time. Her father passed away in 2009 from the disease.
Proceeds from her 2009 EP, The Beat Stuff, which sold 6000 copies in Canada, according to Nielsen Soundscan, went to the organization. She also donated the money Walmart paid her to turn her jingle for the big-box chain into a full song, "You've Got A Place To Call Home," which was available as a free download.
The past year she has been touring and promoting her full-length album, This Is Good, but the Foundation is still close to her heart. "My dad was later onset. He wasn't born with it. He got it later on in his life and I was like, 'Okay what's this?' and then educated myself about it," Georgas tells Samaritanmag.
"The Juvenile Diabetes Research Foundation is the most important thing on my agenda, so even if I'm really busy I want to try to help with that. That's been one thing that's been on my brain. Whenever I can, I try to get involved. There's stuff that's coming up with them in the fall. They want me to perform at one of their functions."
She would also like to meet some of the children and teenagers, who have been diagnosed with diabetes. "I haven't been that involved yet. Hopefully, when I have some time to go to do that, I will for sure."
After the jingle she co-wrote with Ryan Guldemond for Walmart's off to college commercial was so highly received, Walmart made the full track available on its MP3 site in September 2009.
"Thank you so much for listening and giving me this opportunity to share my music w all of you.  This wouldn't have been possible without you and your love for this song," Georgas wrote on her blog that month. "I wanted to use this opportunity from the exposure with this song to raise some money for a cause close to my heart.  In 1991, my dad was diagnosed w Type 2 Diabetes and suffered a great deal for years from it.  He recently passed away. Partial proceeds from The Beat Stuff EP sales will go to supporting Juvenile Diabetes."
On the Foundation's web site, it states: "Since our founding in 1974, by parents of children with type 1 diabetes, JDRF continues to forge ahead raising funds to drive world-class research. Your extraordinary support has helped drive advances that have significantly improved the lives of people living with diabetes. Today, more than ever before, JDRF's research strategy is focused on accelerating progress and moving potential treatments, therapies, and cures as quickly as possible through the research pipeline in order to benefit those with diabetes in the near future."
Nike Air Force 1 Premium White Ice Blue Shoes Best Price AJ7311-700 – Buy Best Price Adidas&Nike Sport Sneakers