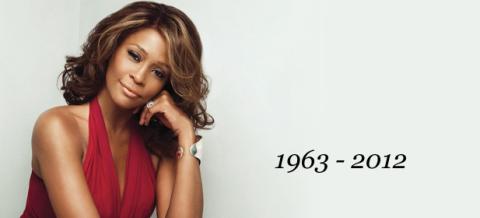 Fans of the late Whitney Houston can honour her memory by donating to the Whitney E. Houston Academy of Creative and Performing Arts, the Houston family requested in a message on the late singer's official web site.
Houston — who died in a bathtub at the Beverly Hilton Hotel in Los Angeles on Feb. 11, at the age of 48, the cause of which is yet to be determined — attended the New Jersey public school as a child when it was called Franklin School.
Donations can only be accepted via personal cheque.  A donation form is available for download on the site, which lists the South Plainfield, NJ address to which the cheque should be mailed.
According to the Academy's web site, the goal of the school is that "all staff members will work in a collaborative manner to assure that a minimum of 85 percent of students will be at standard or above on district, state and national tests."
The building has been an educational institution for more than 137 years. The original Franklin School was built from 1825 to 1832 for a cost of $233.93 and was originally just two stories. In 1873, a four-room brick building was built. In the years that followed more additions were made. By 1915, it had more than 20 classrooms, an office and 418 auditorium.
Houston regularly visited the school as an adult.  In 1997, it was renamed to The Whitney E. Houston Academy School of Creative and Performing Arts. Houston, who got her start singing in the local Baptist church, went on to sell more than 170 million pop albums.  Her last was 2009's I Look To You.
Whitney E. Houston Academy of Creative and Performing Arts offers curriculum for grades 1 to 8. In addition to science, social studies, math, and other academic courses, it has a heavy emphasis on the performing arts.
Each student in grades 1 to 8 receives instruction in music, art, physical education and Spanish. Students in grades 4 to 8 receive instruction in dance and theatre arts. Students from across the district audition for entry into grades 6, 7 and 8. Those who are accepted major in art, technology, dance, drama or music.
Nike