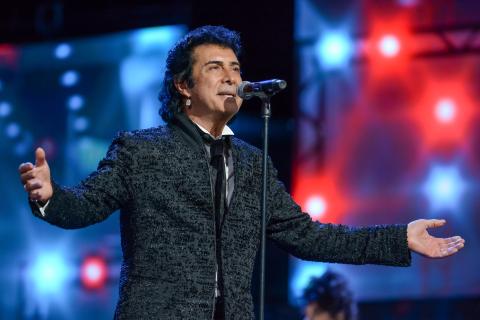 The 16th Annual Andy Kim Christmas Special, which aired for the first time on national television Dec. 19 and 24 on Citytv, raised over $190,000 for Crew Nation, CAMH Gift of Lights and Food Banks Canada, including $100,000 donated by The Slaight Family Foundation and $40,000 by collectors of Air Miles, the corporate presenter of the two-hour concert.
"Work is just work, unless there is the purpose," said Kim in a press statement. "I'm lucky and blessed to have been alongside the inspired who understood helping those in need was paramount during the 2020 Christmas and holiday season. Every artist I asked to donate their time and perform a song for our Christmas Special said yes because of the idea of helping others. Whether we do this again or not, I'm thankful to everyone for their time and commitment, and to everyone watching the show at home."
The "Rock Me Gently/Sugar Sugar" singer/songwriter, who has sold more than 30 million records and been inducted into the Canadian Music Hall Of Fame and Canada's Walk Of Fame, normally stages his fundraising Christmas concert live, in the early days at the Mod Club or Phoenix Concert Theatre, then moving to a bigger venue, the Queen Elizabeth Theatre. Due to the covid pandemic, he thought he would have to skip this year until he approached Riley O'Connor, chairman of Live Nation Canada, with his idea to televise it (read the interview here).
The show proved to be a big success, with Maple Leafs Sports & Entertainment/Live Nation reporting over 2.5 million viewers for the first airing and over 2.3 million Canadians on Christmas Eve.
Performers included Kim, of course, as well as Barenaked Ladies, Broken Social Scene, Buffy Sainte-Marie, City and Colour, Glass Tiger and Roch Voisine, Jully Black, Ron Sexsmith, Kardinal Offishall, Sam Roberts, Sarah McLachlan, Serena Ryder, and William Prince. The artists either sent in their prerecorded segments or performed them in advance at Toronto's El Mocambo.
The co-hosts — Sportsnet reporters and Joydrop singer Tara Slone  and Cityline host Tracy Moore — were at the ElMo, encouraging viewers to donate through Kim's web site.
In addition to the $40,000 for Food Banks Canada, the $100,000 donated by the Slaights will go to CAMH Gifts of Light, a program at the Centre for Addiction and Mental Health which provides presents for the patients that the Andy Kim Christmas Special has supported many times in the past.
The remaining $50,000 will be distributed equally between Food Banks Canada, Gifts of Light and the Crew Nation, Live Nation's fund to help those in the concert touring business whose livelihood has been decimated by COVID-19.