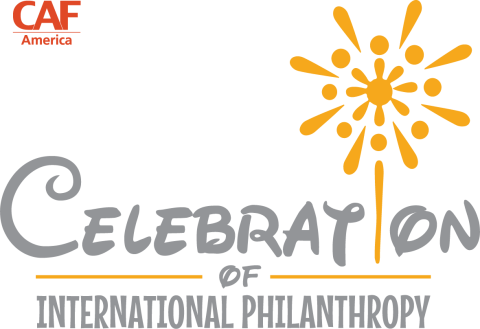 CAF America (Charities Aid Foundation of America) has announced three recipients of its Excellence in International Philanthropy Award: Flexport.org; Gavi - The Vaccine Alliance; and The PepsiCo Foundation.
They will be honoured at a virtual awards dinner hosted by CAF America on April 29.
The award honours philanthropic leaders for their commitment to excellence and industry-leading standards. Each winner is chosen from a pool of American companies, private and community foundations, individual and family donors, and charity partners.
"The effects of COVID-19 have dramatically heightened the importance of impact philanthropy through charitable giving," said CAF America president and chief executive officer Ted Hart in a media release.
"Each of these award recipients has worked tirelessly to better the lives of others on a global scale, and it is CAF America's privilege to help them achieve their charitable aspirations."
The Flexport.org Fund empowers individual donors and organizations to have global impact by donating funds to support non-profits with their ongoing work or crisis relief efforts. With the help of nearly 30,000 donors around the world, Flexport.org raised more than U.S.$10.25 million for the Flexport.org Fund to support the delivery of supplies to frontline healthcare workers combating COVID-19.
Gavi - The Vaccine Alliance helps vaccinate nearly 50 per cent of the world's children against deadly and debilitating infectious diseases. It has co-led COVID-19 Vaccines Global Access (COVAX) over the last year. The global initiative aimed at providing equitable access to COVID-19 vaccines has brought together governments, global health organizations, manufacturers, scientists, the private sector, civil society and philanthropists.
PepsiCo and the PepsiCo Foundation invested more than $60 million (USD) in more than 50 countries to support communities impacted by COVID-19 in 2020. They've worked with more than 250 partners to bring food and other vital resources to the most affected communities and have also provided funding for protective gear for healthcare workers, testing and screening services.
CAF America has been assisting corporations, foundations and individuals since its formation in 1992. Its core mission is to enable giving by Americans to validated charities and charitable projects around the world.
Through donor-advised giving and organizational validation protocols, CAF America enables donors to make strategic, cost-effective and tax-advantaged gifts while reducing the risk, reputation exposure and administrative burden associated with cross-border giving.