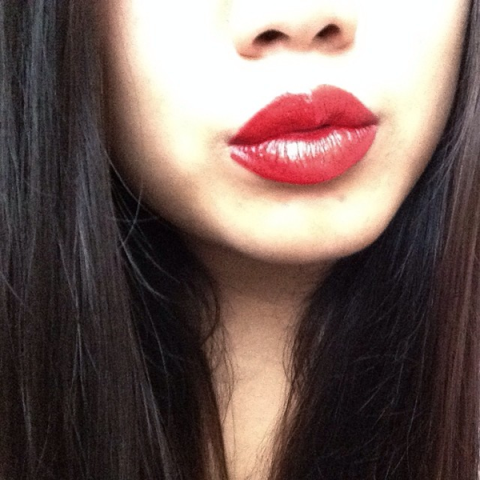 Is your kiss on someone's list this Valentine's week, maybe you can spare one or more for Kisses 4 CANFAR.
Launched in 2012 by the Canadian Association for AIDS Research (CANFAR), the Kisses 4 CANFAR campaign wants to stamp out the stigma and fear young people attach to discussing HIV and AIDS.
Running through Feb. 15, it encourages young people to post selfies (preferably while wearing red lipstick) with the hashtags #smoochselfie and #kisses4CANFAR across their social media networks. The object is to raise awareness about HIV and AIDS. And given that, according to figures provided to Samaritanmag by CANFAR, 26.5 percent of all positive HIV results are among those aged 15 to 29, awareness among younger people is absolutely necessary.
Kisses for CANFAR is the successor to Have a Heart. That program, launched back in 1993 in Canadian schools, saw students sell "heart-o-grams" to raise money for CANFAR and awareness surrounding HIV and AIDS. Twenty years later, rebranded as Kisses for CANFAR, it took a more aggressive and modern social media strategy to get across its messages.
Since that 2013 re-launch, the program has raised over $200,000 in donation. Those monies go towards AIDS/HIV research, with the goal of eliminating them entirely. More than two million students participated in last year's campaign, according to a CANFAR's national programs manager Andrea Zeelie-Varga.
The #smoochselfie and #kisses4CANFAR initiative (which recently saw Canadian gold medallist swimmer Mark Tewksbury tweet support) is just one part of Kisses for CANFAR. Young people are also encouraged to register online to fundraise for the cause by getting friends and family to donate through the Kisses for CANFAR website. Tweets of support are welcomed, as are supporters who wish to organize "awareness activities" like pub quizzes, book clubs and movie nights centred around HIV and AIDS awareness. The Kisses for CANFAR website has links to resources for all of these, including preferred messaging and graphics.
Teachers and schools looking to incorporate AIDS/HIV education into their curriculum can also download lesson plans year-round from the Kisses for CANFAR website. These look at AIDS and HIV in terms of its history, biology and politics, and are intended to provoke classroom discussion and break down reluctance in discussing AIDS/HIV.
Air Jordan Release Dates Calendar