Toronto family's tradition of giving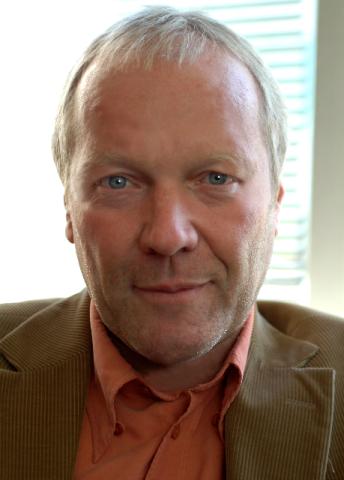 Community service has always been paramount to Gary Slaight and his family.
Blessed with a gifted business acumen and a tireless work ethic, the Slaights built their fortune — through the initial efforts of patriarch Allan Slaight and the purchases of radio stations CFGM in Toronto and CFOX in Montreal — through their privately owned Standard Broadcasting Corporation Limited based in Toronto.
By the time the Slaights sold their empire to Astral Media in 2007 for an estimated $1.08 billion in cash and shares, it had expanded to include 52 radio stations, two television stations and Integrated Media Sales, a national advertising sales company that also included radio content provider Sound Source Networks.
The Slaight spirit of giving, however, dates back to those early years, when Allan joined the United Way of Greater Toronto, subsequently serving as its director, campaign chairman and chairman of communications.  Allan later became a trustee of Women's College Hospital, a director and chairman of The Shaw Festival and a director of the Festival of Festivals.
His first wife, Ada, has been a faithful patron of the arts, particularly theatre.
The apple hasn't fallen far from the tree: Like his father, Gary Slaight — currently president and CEO of the privately owned Slaight Communications Inc. — and the rest of the family have also been an enthusiastic patron of charity and the arts.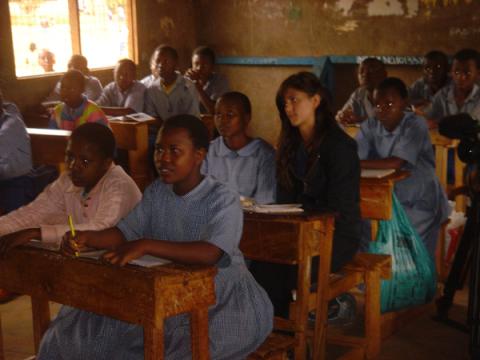 "Both my parents have been involved with philanthropy for a long time," says the Edmonton-born Slaight, 58. "My Dad ran the United Way campaign in the mid-to-late '70s. And they were both very involved in the Shaw Festival and various other Toronto-based charities, so it's just something that between my mom and my dad has been instilled in me. We're happy to be in a position where we're able to continue to do things."
Very recent examples of the Slaight family largesse: a $12 million gift from Allan Slaight and his wife Emmanuelle Gattuso to Toronto's Princess Margaret Hospital; a $5 million gift from the Slaight Family to Niagara-On-The-Lake's Shaw Festival Theatre for the establishment of The Slaight Family Academy, which mentors and trains young actors; a $5 million endowment to the United Way's Youth Challenge Fund — the United Way's single biggest donation in its 60-year history; a recent gift to St. Michael's Hospital and a $1 million gift from Gary and his wife, Donna, to The Young Centre —  home to Soulpepper and the George Brown Theatre School — to fund their resident artist program through 2012. The couple has also awarded a collective $600,000 to Lorraine Kimsa's Theatre For Young People also through 2012.
"We're doing a fair amount of work with the hospitals right now, and with the theatre in Toronto, between Shaw, Soulpepper and Young People's Theatre – we support all of those," Gary confirms, adding that Donna sits on the Board of Soulpepper and is a former Chair of YPT.

He has also established the Slaight Family Scholarship for study at Boston's prestigious Berklee College of Music, which he daughter, Ali, attends (won this year by 17-year-old Edmontonian Samantha Schultz), and sponsored a number of impoverished youth initiatives.
"We do a lot with inner city kids who can't afford things," says Slaight.  "We just gave a gift to the ROM [Royal Ontario Museum] for kids that can't afford to go in there for tours. We're funding that. We do a lot of work with the Dixon Hall Music School, which is a downtown inner city music school, which allows kids who can't afford it to get into music, as well as the Minstrel Foundation who do the same thing.  Our United Way gift, we've earmarked and it's all going towards inner city programs with kids to do with sports, arts and music. So there's a big focus on kids."
Slaight's involvement isn't restricted to handouts: he plays very active roles in fundraising planning and execution. He is an honorary board member of Gilda's Club and the United Way Leadership Giving Committee.
As a director emeritus of The SickKids Foundation, the fundraising organization for the Toronto's worldwide-renown and cutting edge Hospital For Sick Children, one of his more remarkable accomplishments has been the annual radiothon conducted on behalf of the Sick Children's Hospital. Still overseen by Gary as a director of Astral Radio, the national event raised over $4 million for the charity in 2008.
In fact, over 22 years, the Slaight initiative has raised more than $25 million for the Sick Children's Hospital, which motivated them last year to rechristen the hospital foyer as The Slaight Family Atrium.
With the inception of the Slaight Foundation earlier this year  — one of their early gifts was the donation of copies of the Charles Pachter Alphabet book M Is For Moose to 4000 schools in Ontario — the list of grateful recipients will undoubtedly be expanding.
"The Foundation is just a way for us to keep track of who we're doing charitable work with," says Slaight. "It's just a way for us to give out the money."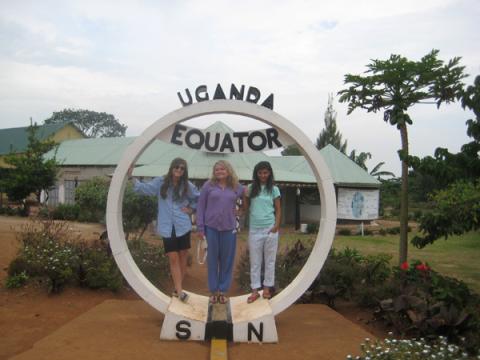 Gary is also clear that even with the Foundation's existence, the Slaights will also all individually contribute to causes that they independently champion.
"The Foundation is one thing that is used as a vehicle, but separate from that, my wife and I do a lot of charitable giving and my mother does a lot on her own, which I help her with," Gary explains. "Then my father and my stepmother, Emmanuelle Gattuso, do a lot on their own. So the family one is basically supporting charities that we're all connected to, or that we have some history with."
Why is it so important to give?
"Because we can — and because we should," he replies matter-of-factly. "Anyone who's in a position to help others: if they don't they should be ashamed of themselves."
Slaight's interest in helping others isn't restricted to local causes.
Four years ago, he visited Kenya with World Vision, and Africa clearly left an impression on him.
"It's terrible. It's awful. They don't have enough food. AIDS runs rampant. It's very frightening over there."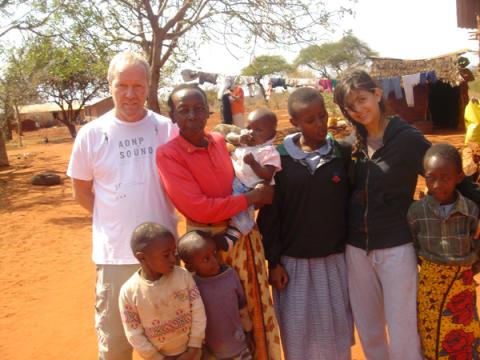 Currently, he is sponsoring the rebuilding of four schools in the Congo Republic in conjunction with War Child Canada, as well as purchasing a vehicle to help ensure the safety of War Child staff.
"This is mostly because of my interest — and my kids," he explains. "We're doing a fair amount of work in Africa with War Child. As a matter of fact, my two girls  [Ali and Chrissy] just went over to Uganda to do some volunteer work there for a couple weeks."
War Child founder and executive director Dr. Samantha Nutt says Slaight's commitment extends beyond merely constructing buildings.
"When we say rebuilt, it's really a brand new brick structure from top to bottom with a metal roof, multiple classrooms, desks, books, maps for the kids and whatever else is required for the curriculum," Nutt explains. "It also includes teacher training, which includes re-training for the curriculum and sensitivity training for special needs that the kids do have.
"It includes the community sensitization and mobilization. The training of the kids — usually teenage boys — in the carpentry in rebuilding the desks, which is also meaningful employment for them beyond that, because they use those skills to earn a living, and it keeps them.
"The last piece is a gender equity program, where we 're in the community really mobilizing them so they understand the importance of sending girls to school."
Nutt says that although Slaight is a generous benefactor, his motives aren't about simply signing a cheque.
"His vision around giving is really centered on creating change, and supporting that kind of change," she notes. "That's why things like schools and education are so important to him, because in that situation it really is about creating a new future for those kids where one didn't previously exist. That I know is something that really does speak to him."
Nutt says Slaight, who is also getting involved with Sir Richard Branson's Virgin Unite charity efforts in Africa, believes in funding projects and opportunities that are based on vision.
"I've had conversations with him around our work in the area of livelihoods, where we're doing microcredit and we're doing small business work," says Nutt. "And that really interests him, because it's about fostering sustainable change in people's lives. A lot of people, when they think about charity, they think about handouts. And that's not Gary's approach at all. It really is about investing in projects that are going to be making a difference over the long term."
Charity is a matter of the heart, and although Slaight is in a position to be a financial enabler when it comes to championing various causes, he says there's another valuable commodity that people in general can donate.
"They can give back in time," says Slaight. "It doesn't always have to be about money. A lot of charities need people to chip in and help out."
Nike