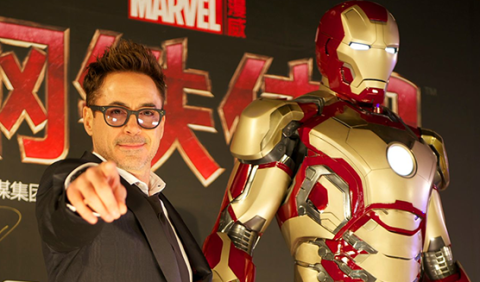 "Hi, honey-bunnies. Quick question: have you had the best night of your life? Ever? On Earth? Yet? Well, you could. With me. For a good cause." That is how Avengers: Age of Ultron star Robert Downey Jr. begins his  YouTube video solicitation for a new campaign launched by online auction and contesting site Omaze.com, which offers once-in-a-lifetime experiences that benefit charitable causes. 
The contest is open to residents, 13 years of age and older, in most countries around the globe. 
The good cause Downey refers to is Julia's House. Based in Dorset, England, Julia's House is "dedicated to helping life-limited children and their families," according to a press release released by Disney, the company releasing the Avengers movie. It was set up by friends and family in the wake of the death of British pediatric nurse Julia Perks from cancer in 1997. Originally called the Julia Perks Foundations, it was later renamed Julia's House and opened in March 2006.
"The aim of Julia's House is to maximise and enrich the quality of life for Dorset children and young people with life-limiting or life-threatening conditions," says the foundation website. "We provide support from diagnosis to death and beyond for the whole family. We offer multi-disciplinary end of life care in our hospice building or in the family home."
"This place is amazing," Downey says of the facility in the video, going on to describe the chance to win the contest and help Julia's House "a win-win" for both fans and the hospice.
As to the online contest, "Here's the deal," says Downey in the video. "You donate $10 or more for a chance to win the RDJ experience. I, correspondingly, fly you and a friend out to LA and put you in a four-star hotel and proceed to awesome the crap out of you!
"We're talking about indoor sky diving, helicopter tour, and a pit stop at Randy's Donuts," which was featured in the Avengers universe movie Iron Man 2.
"After riding your sugar high all the way to a fitting for a tux or gown, we're going to meet up for a little pre-premiere caviar." Downey indicates two disposable spoons before deadpanning, "One of those could be in your mouth.
"We'll giggle, chat, take pictures," he continues. "Perhaps even engage in a battle of wits. Kidding! Or am I?
"Round about sunset we make a grand entrance at the venue. We walk the red carpet, and then you become one of the first people to see the Avengers: Age of Ultron."
The more money you donate the more entries you get, so not everyone has an equal shot, however it does state "Contributing will not improve chances of winning." So it's a tad confusing. How the winner is selected is not clear on Omaze. "The odds of winning depend on the number of entries received," it states at checkout.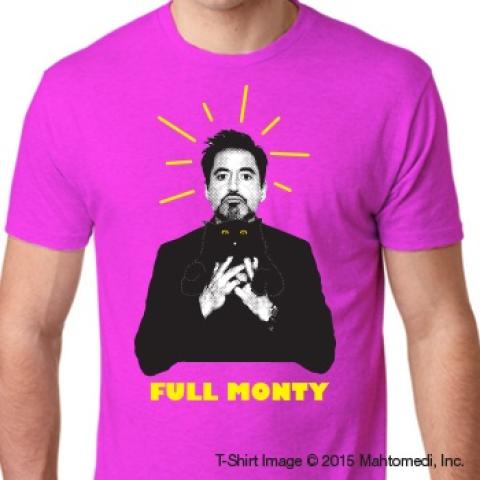 Over the minimum $10 donation fee, which gets you 100 entries into the contest is the $25 "friends" level, which gets 250 entries and a digital RJD thank you card. $100 donors, or "ambassadors," get 1000 entries, plus a limited-edition RDJ campaign T-shirt.
Those who give $250 are called "leaders" and receive 2500 entries, an exclusive Avengers: Age of Ultron concept poster art and the limited-edition T-shirt. $500 gets 5000 entries, a limited-edition Avengers: Age of Ultron T-shirt; $1,000, a whopping 10,000 entries and a limited-edition Avengers: Age of Ultron framed teaser poster signed by Downey; $2,000, 20,000 entries and a signed, limited-edition "payoff" poster; while $2,500 gets 25000 entries and a signed life-size replica Iron Man prop helmet.
For a mere $50,000 you get, yes, 500,000 entries and meet RDJ and visit the set of the upcoming Marvel film Captain America: Civil War or host a private Avengers: Age of Ultron screening for you and nine of your friends in LA. (All dollar values are in American funds.)
The contest closes April 6, 2015. As Downey himself says in that YouTube video, "You don't have a chance at this unforgettable night if you don't sign up and donate."
Air Jordan 1 Retro High OG Wmns "Panda" CD0461-007 Women/Men Super Deals, Price: $98.03 - Air Jordan Shoes