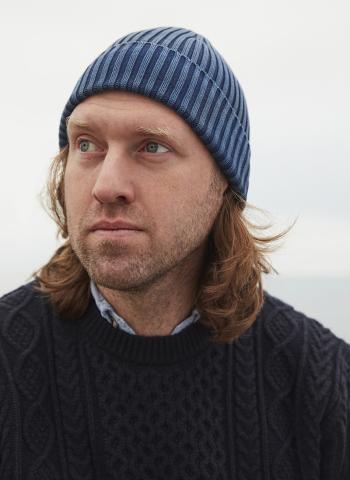 Canada's largest art, culture and natural history museum, Toronto's Royal Ontario Museum (ROM), has appointed environmental scientist and researcher Dr. Soren Brothers as the inaugural Allan and Helaine Shiff Curator of Climate Change.
According to the ROM, it is "the first role of its kind at a major museum."
The announcement comes on the heels of the 2021 United Nations Climate Change Conference (COP26) in Glasgow, Scotland, to address the urgency of furthering climate change initiatives, and conveys the ROM's intention to contribute to the discussion, while deepening public engagement on these pressing issues.
Dr. Brothers' role includes working on ROM programming, exhibitions, and education to raise awareness of climate change and to motivate action on the climate emergency and sustainability. The role will also involve building partnerships with a network of global collaborators to address the issue of climate change mitigation on a local and international level.
"We are in urgent need of a course correction on climate change," said Josh Basseches, ROM director and CEO in a statement. "Given that the climate crisis is really about the interrelationship between human actions and the natural world, ROM is uniquely situated to address this pressing global issue.
"As one of the few museums in the world with a mandate cutting across art, culture, and nature, we have the capacity to take a holistic approach to communicating the effects of climate change through a transdisciplinary lens. With the appointment of Dr. Brothers, an accomplished scientific researcher and public communicator, the Museum is making a major commitment to broadly share knowledge and insights on climate change and help point the way to a sustainable future."
Originally from Toronto, Dr. Brothers joins ROM from Utah State University, where he studied carbon cycling and metabolic processes in lakes and other aquatic ecosystems and their direct impact on climate change. Dr. Brothers holds a doctorate in limnology (the study of inland waters) from Potsdam University, Germany.
He is currently leading a project that brings together 100 collaborators, representing every continent except Antarctica, to assess the importance of greenhouse gas emissions from desiccating environments.
"I can't imagine a better place than ROM with its extensive arts, culture, and natural history collections to express the intimate relationship between humanity, nature, and our planet's climate," said Dr. Brothers in a statement. "I'm hoping to harness all of these elements, along with current climate change research from around the world, to open pathways to new ideas and tangible solutions on this most pressing issue."
This curatorship was made possible with the generous support of Allan and Helaine Shiff and the Louise Hawley Stone Charitable Trust.
The Allan and Helaine Shiff Curatorship of Climate Change is one of 35 curatorships at ROM and one of seven endowed curatorships to receive matching funds by the Louise Hawley Stone Charitable Trust.