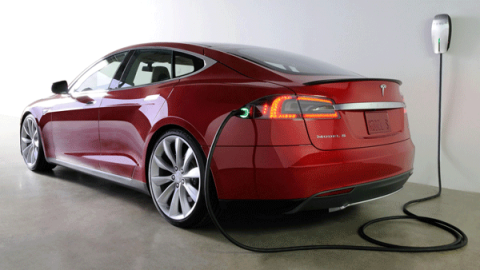 Tesla Motors Inc. has elected to make all of its intellectual property available to the public in order to speed up the creation and evolution of fossil fuel-saving electric cars by allowing more players into the game.
The Palo Alto, Calif.-based company was launched in 2003 and its first car, the Tesla Roadster, hit the streets in early 2008. Co-founder and chief executive officer Elon Musk issued a statement on June 12 that said the time has come to accelerate the advent of sustainable transport beyond what his 6,000-plus employees are capable of.
"If we clear a path to the creation of compelling electric vehicles, but then lay intellectual property landmines behind us to inhibit others, we are acting in a manner contrary to that goal. Tesla will not initiate patent lawsuits against anyone who, in good faith, wants to use our technology," he wrote on Tesla Motors' blog.
Musk believes that patents stifle creativity and that Tesla only created them out of concern that much larger auto manufacturers would take its technology and then bury the company through their manufacturing, marketing and sales might. But these bigger rivals haven't paid as much attention to electric vehicles as many ecologically concerned consumers would like and they account for less than one per cent of their combined sales.
Annual new vehicle production is approaching 100 million and Tesla's share of that — with its sporty Roadster (which is now out of production), Model S and soon to be introduced Model X sold through more than 125 stores and service locations worldwide — is miniscule. The company's current annual production capacity is limited to 35,000 cars. The manufacturer's suggested retail price for the Model S four-door sedan starts at $70,000 and increases to more than $90,000 for the performance model.
"We believe that Tesla, other companies making electric cars, and the world would all benefit from a common, rapidly evolving technology platform," says Musk, who also helped launch Zip2, X.com, PayPal, SpaceX and SolarCity. "We believe that applying the open source philosophy to our patents will strengthen rather than diminish Tesla's position in this regard."
Investors seemed to agree, as Tesla's stock price rose by 1.4 per cent to $206.42 the day after the announcement.
adidas NMD Human Race