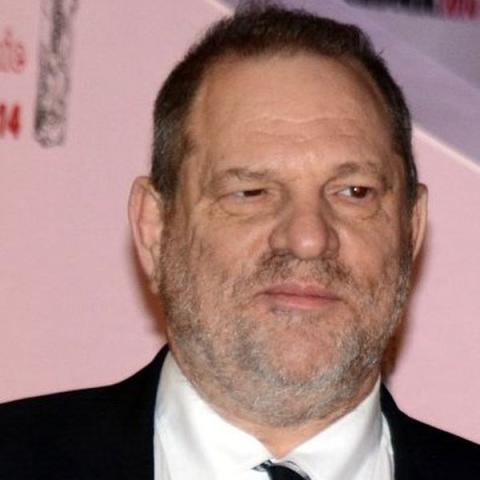 New York County District Attorney Cyrus Vance Jr. says the verdict in the Harvey Weinstein trial changes the course of history in the fight against sexual violence.
Weinstein, a high-profile movie producer, was found guilty of criminal sexual assault in the first degree and rape in the third degree by a 12-person jury in New York.
Vance credited the six women who testified against Weinstein and two prosecutors who worked on the case with the history-making effort.
"Dawn Dunning, Mimi Haleyi, Jessica Mann, Annabella Sciorra, Tarale Wulff, Lauren Young, Meghan Hast and Joan Illuzzi, eight women who have changed the course of history in the fight against sexual violence," Vance said, in a press conference.
"These are eight women who pulled our justice system into the 21st century by declaring rape is rape and sexual assault is sexual assault no matter what. Rape is rape no matter whether it's committed by a stranger in a dark alley or by an intimate partner in a working relationship. It's rape if it's committed by an indigent person or a man of immense power, prestige and privilege. Rape is rape whether the survivor reports within an hour, within a year, or perhaps never. It's rape despite the complicated dynamics of power and consent after an assault. It's rape even if there is no physical evidence and even if it happened a long time ago.
"This is the new landscape for survivors of sexual assault in America, I believe, and this is a new day."
Weinstein, 67, was acquitted on three other charges, including two counts of predatory sexual assault and one count of rape in the first degree.
His charges were based on testimony from three women who were assaulted by him at different times: The Sopranos actress Annabella Sciorra in the mid-1990s, a 2006 incident with his production assistant Mimi Haley, and an assault on former actress Jessica Mann in 2013. He'll now face up to 25 years in prison and will also have to register as a sex offender in the state of New York.
Vance further called Weinstein "a vicious serial sexual predator who used his power to threaten, rape, assault, trick, humiliate and silence his victims. Weinstein with his manipulation, his resources, his attorneys, his publicists and his spies did everything he could to silence the survivors. But they wouldn't be silenced, spoke from their hearts, and were heard."
Vance also called out the tactics Weinstein's legal team used to attempt to discredit and diminish the testimony of his accusers.
"I hope that after this verdict it will become more obvious that those kinds of attacks on survivors and victims will no longer work in this day and age. It's time that the defense stop using them," said Vance.
One of the worst villains of the #MeToo movement, more than 90 women — many of whom were high-profile actors — have gone on record about the sexual misconducts Weinstein attempted with them.
The Silence Breakers, a group of Weinstein victims including the likes of Ashley Judd and Rosanna Arquette, released a statement today supporting the bravery of the women who testified.
"While it is disappointing that today's outcome does not deliver the true, full justice that so many women deserve, Harvey Weinstein will now forever be known as a convicted serial predator," read the statement. "This conviction would not be possible without the testimony of the courageous women and the many women who have spoken out. Despite intimidation from Weinstein's legal team, they courageously shared their stories with the jury, the courtroom and the world. This has been a flawed process from the beginning but has further exposed the difficulties women face in coming forward to tell the truth about powerful abusers. Their bravery will forever be remembered in history. Our fight is far from over."
According Tina Tchen, president and CEO of the Time's Up Foundation, an organization that fights for safe workplaces and the prevention of sexual assault and harassment, the conviction of this very powerful and well-financed serial abuser has tremendous value.

"This trial — and the jury's decision today — marks a new era of justice, not just for the Silence Breakers, who spoke out at great personal risk, but for all survivors of harassment, abuse, and assault at work," Tchen said. "We owe a debt of gratitude to Mimi Haleyi, Jessica Mann, Annabella Sciorra, Dawn Dunning, Tarale Wulff, Lauren Young, and all the Silence Breakers for their bravery and resolve as they faced this man in court. We continue to believe them — all of them — and continue to be in solidarity with them.

"The jury's verdict sends a powerful message to the world of just how much progress has been made since the Weinstein Silence Breakers ignited an unstoppable movement. In two short years, Time's Up helped pass new laws to help survivors achieve justice, helped thousands of individuals take on harassers and abusers in court, and changed the game when it comes to how matters of safety and equity in the workplace are understood.
"While we celebrate this historic moment, our fight to fix the broken system that has allowed serial abusers like Harvey Weinstein to abuse women in the first place continues. Abusers everywhere and the powerful forces that protect them should be on notice: There's no going back."
Weinstein still faces four criminal charges in Los Angeles including rape and sexual battery based on two separate incidents which took place around the time of the Academy Awards in 2013.
nike fashion