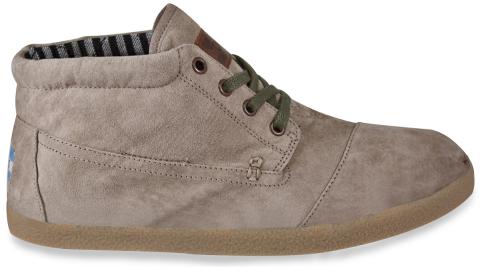 TOMS, the American shoe line whose "one for one" policy is to donate one pair of new shoes to a child in need for each pair bought, has just launched its spring collection, inspired by late photojournalist Dan Eldon.
On July 12, 1993, 22-year-old Eldon, one of Reuters youngest photojournalists, and three colleagues were stoned and beaten to death by an angry mob reacting to a UN bombing in Mogadishu, Somalia, which had led to the death of 74 innocent civilians.
"Dan Eldon was one of these brightly burning flames whose ability to live in the present and capture its emotional content through photography and collage were unmatched. Dan's journals and safari approach to life touched all facets of the Spring Collection's development," reads the TOMS press release.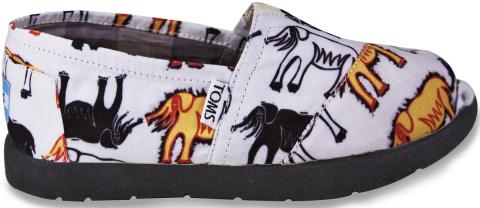 The British-born Eldon, who grew up in Kenya, left behind journals, which have been exhibited worldwide. "Blake [Mycoskie, TOMS founder] and the TOMS design team immersed themselves in Dan's immense body of work, built a room covered in his art, and even listened to his favorite music as they crafted the line," the release says.
"His rich palette, rough edges and multi-media layering show up in all campaign assets, including a special hang-tag telling his story on each pair of spring shoes. The look-book is styled after his journals, while retail windows showcase his original art integrated with lifestyle photography.
"Safari tones and patterns showcase on the shoes themselves, and some styles even feature direct prints of his artwork on canvas. These include his well-worn passport thumbprint, his iconic painted faces, playful elephant illustrations, and his famous motto, 'The Journey is the Destination.'"
Eldon's images are transposed onto more than 30 men's and women's shoes, such as TOMS' Wedges, Botas, Cordones, and Classics ($48 to $79 U.S.). The kids shoes are available in Botas and Classics styles ($45 for toddlers and $35 for infants). The collection is available from www.tomsshoes.ca and at such Canadian retailers as Holt Renfrew, Little Burgundy and Aritzia.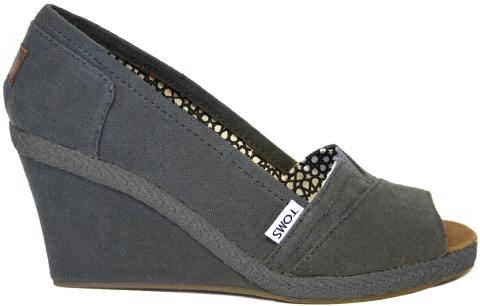 Since TOMS started in 2006, Mycoskie has give more than one million pairs of new shoes to children in need through Giving Partners. The American traveler was inspired to start the company after he befriended children in Argentina and discovered they had no shoes to protect their feet. Later that year, thanks to TOMS customers, he returned to Argentina with a group of family, friends and staff — and 10,000 pairs of shoes.
Any proceeds the Eldon family receives goes to support the Creative Visions Foundation that "informs, inspires and empowers 'creative activists' like Dan to find solutions to local and global issues — and ignite positive change in our world."
J Balvin x Air Jordan 1 High OG Multi-Color/Black-Pink Foam For Sale