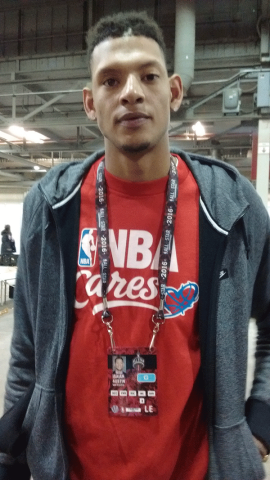 For most amateur athletes, turning pro is the end game. But what happens when that dream takes a detour? For Isaiah Austin, the 7"1 former Baylor University basketball superstar, becoming a pro took on an entirely different meaning on June 21, 2014. It was on that day — a mere five days before the NBA draft — that Austin learned he had Marfan syndrome, a genetic disorder that weakens the body's connective tissue.
Projected as a late first round to early second round pick, Austin had to take his doctor's advice and immediately halt his dreams of playing in the NBA given that intense physical contact to his chest or sternum could potentially lead to death. It was also at this moment that Isaiah Austin became Isaiah Awesome, a dedicated Marfan Syndrome activist.
The 22-year-old operates his own foundation, the Isaiah Austin Foundation, whose "mission is to inspire others to dream again." (Dream Again is also the title of his 2015 autobiography.)
"We have to do the work out here to try to inspire as many people as we can while trying to raise awareness of Marfan Syndrome," Austin told Samaritanmag, while in Toronto for an NBA Cares event for All-Star weekend.
"My foundation is based out of Texas and this year we are going to turn up the volume. What we plan to do is have our third annual gala this upcoming year that will either be in Dallas or Waco, Texas. This year we plan on raising as much money as is possible so that we can help with the research for Marfan Syndrome so that one day we can find a cure."
Despite that fact that 1 in 5,000 people have Marfan syndrome, including men and women of all races and ethnic groups, according to the Marfan Foundation, if not for Austin's bold and public declaration of his diagnosis, the awareness of the disorder might not be as large as it is right now.
Outside of perhaps hearing that musician Bradford Cox (Deerhunter), Joey Ramone (Ramones) and Abraham Lincoln had Marfan Syndrome, the disease does not get as much media attention and public support as, say, cancer, heart and stroke, and other more common illnesses.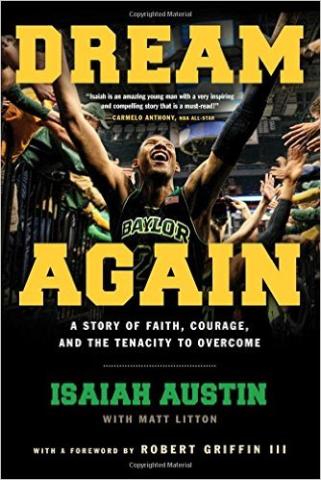 Austin's coming out sent shivers down the spines of most hardcore basketball enthusiasts. It was on June 26, 2014, immediately after the 15th pick of the 2014 NBA draft, that NBA Commissioner Adam Silver made Austin a ceremonial pick, without the promise of him ever playing basketball again. A classy gesture that the NBA has never done before in its history and was carried out so that Austin could Dream Again.
In his book of the same name, he recounts, among other things, that he had been secretly playing with blindness in his right eye due to an injury he sustained in middle school. "I haven't exactly had the easiest of times getting to where I'm at now," explains Austin, "but it's these bumps in the road that have made me a stronger person, a stronger man today."
In the U.S., the Marfan Foundation, which was established in 1981, provides grants for research on Marfan syndrome, and sponsors fundraising events to help raise awareness of the condition, which they write "often goes undiagnosed, among health care providers and the public."
About three out of four people with Marfan syndrome inherit the genetic mutation from a parent. In Canada, Genetic Aortic Disorders Association of Canada (GADA) employ an all-encompassing umbrella approach to "embracing all genetic aortic disorders," including Marfan Syndrome.
Flaunting the highly visible Robert Griffin III, 2011 Heisman Trophy Winner as a board member, there's no question that the awareness of the disorder will continue to go into high and uncharted territories with Austin's dedicated push.
Tênis Nike Downshifter 10 Masculino