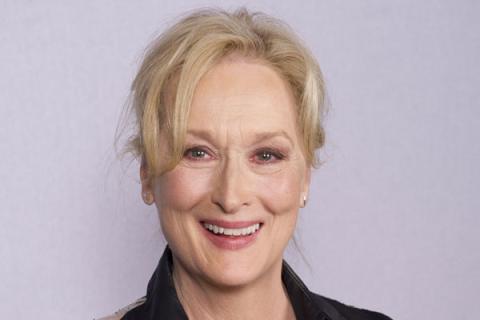 The Committee to Protect Journalists made the headlines in a big way this week when actor Meryl Streep called for the organization's support during her take-no-prisoners speech at the 74th annual Golden Globes Awards on Jan. 8.
Streep was receiving the Hollywood Foreign Press Association's honourary Cecil B. Demille Award when she pointedly suggested that Hollywood entertainers and entertainment media need to back on-the-ground, often-embattled working media.
"So I only ask the famously well-heeled Hollywood foreign press and all of us in our community to join me in supporting the Committee to Protect Journalists," said Streep in a stirring speech that also called out president-elect Donald Trump, "'cause we're going to need them going forward and they'll need us to safeguard the truth."
The Committee to Protect Journalists' purpose is to defend the rights of journalists doing the toughest and most dangerous types of reporting — reporting from war zones, politically unstable countries, disaster zones, during riots and civil uprisings or doing risky investigative reporting. An independent, nonprofit organization that promotes press freedom worldwide, the committee was formed in 1981 by a group of U.S. journalists who saw their fellow co-workers constantly in danger for pursuing a story.
Two of the key areas where the committee helps journalists is by creating a journalist security guide, which does things like provide field safety tips when covering natural disasters as well as explaining how to protect sensitive data using modern technology. Another area where the committee helps out journalists is with its emergency response team, which helps journalists in crisis situations.
"We provide support to frontline journalists, and work to ensure that all journalists, including freelancers and media support workers, are aware of safety and security issues before entering a conflict zone," says the committee on its website. "We work to prevent deaths, detentions, kidnappings, and other dangers through information sharing and practical guidance. We provide on-the-ground advocacy and rapid response support to journalists who are injured, imprisoned, or forced to flee because of their work."
One of the other things the Committee to Protect Journalists tracks and investigates is the number of journalists who've been killed, imprisoned or forced into exile as a result of doing their jobs. Last year the committee estimates that at least 48 journalists were killed as a result of their work. In 2015 the committee believes 72 journalists were killed because of their work, the most since the organization began keeping track of such things.

Watch the Committee to Protect Journalist's video on the challenges journalists face from Donald Trump:
nike fashion