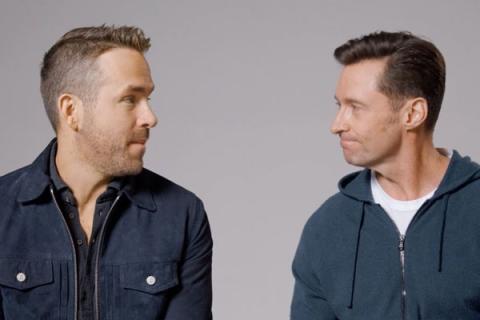 A running prank feud between high-profile actors Ryan Reynolds and Hugh Jackman is having the unintended benefit of shedding light on the benefits of fair trade coffee.
The pair, who play at-odds Marvel superhero characters Deadpool (Reynolds) and Wolverine (Jackman) have frequently used both social media and real-life situations like holiday parties and press junkets to prank each other. In their latest round, the frenemies declared a truce with Jackman promising to film an advert for Reynolds' Aviation American Gin and for Reynolds to return the favour by creating an ad for Jackman's Laughing Man Coffee Company.
Reynolds' ad pays particular attention to Laughing Man's humanitarian bona fides.
"Can a cup of coffee be a superhero? Cause Laughing Man beans are born with a special power," says Reynolds in the narration for the Laughing Man ad. "Sure, it's the best tasting coffee on the market. Yeah, it awakens the senses with unbelievable flavour. But it also lifts up communities around the world in the form of housing and scholarships. And hugh (sic) could be behind such a hugh-roic (sic) company? Hugh guessed it, my friend Hugh Jackman, the loving and caring man who created Laughing Man."
Founded in 2011 by Jackman, David Steingard and Barry Steingard, Laughing Man reinvests 100 percent of the profits it makes towards community development and entrepreneurial education.
Laughing Man does things like provide workers with education subsidies for their families to obtain higher education and has also started a home improvement program where they do things like fix roofs, plumbing, kitchens and other basic home infrastructure for members of qualified co-ops.
Jackman, meanwhile, thought the "truce" between the pair was a trick.
In his Aviation American Gin ad Jackman says, "Ryan Reynolds is a complete and total fucking asshole," then dramatically tips a bottle of Aviation gin all over a table.
It seems the truce is off.
Watch the "Truce" ads for Laughing Man Coffee Company and Aviation American Gin
Nike